The best AIO of 2023 Already? EK Nucleus CR360 Lux AIO Liquid Cooler Review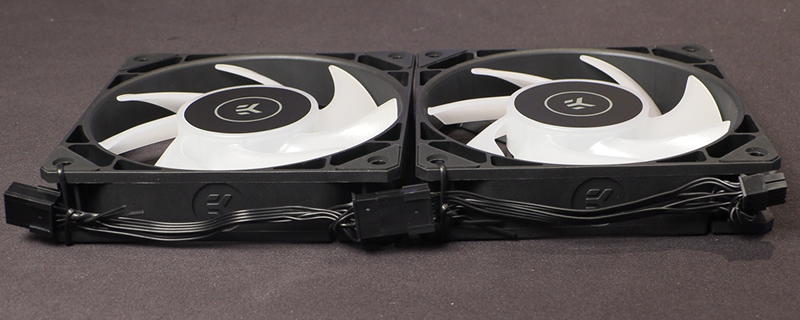 We love EK's Nucleus CR360 Lux
We've been testing All-in-one liquid coolers at OC3D since the very beginning. We have used closed-loop liquid coolers in our systems for years and we know what we like.Â
While it is easy to say that "all AIO CPU coolers are the same", they really aren't. There is a lot of time and effort that goes into designing these, and there are a lot of factors that can differentiate a run-of-the-mill AIO CPU cooler from a good one.Â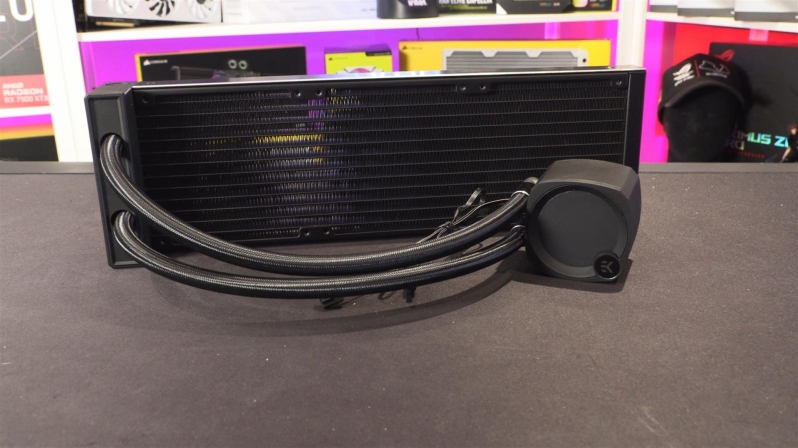 As you will see later in this review, EK's new Nucleus CR360 Lux AIO CPU liquid cooler is a strong performer, and that makes a lot of sense given EK's pedigree. EK has been making CPU water blocks, pumps, liquid cooling radiators, fans, and coolants for years, all of which are important parts of closed-loop liquid coolers. If there was a company that has the expertise to make a strong all-in-one liquid cooler, it's EK, and in this regard EK doesn't disappoint.Â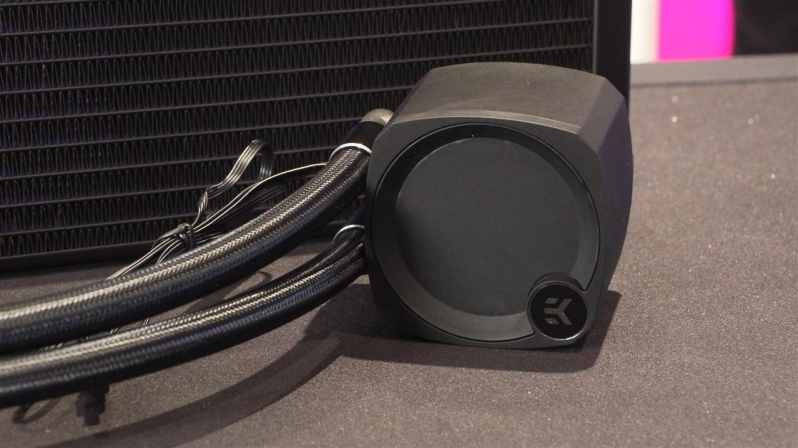 One of the things that we like about EK's CR360 Lux AIO is the unit's supplied fans. They all two 8-pin connectors at their side which are used for power delivery and D-RGB lighting control. With these cables, EK's three CR360 Lux fans can be daisy chained and controller by a single cable that goes out the back of your case.
If you have used a lot of AIO liquid coolers with RGB fans, you will know that separate fan and RGB connectors can quickly turn your PC into cable spaghetti junction. With EK's Nucleus AIOs, you only get two cables out the back of your system if you daisy chain your fans. EK's black cable daisy chain cables can also be hidden with ease if you correctly orient your PC's fans.Â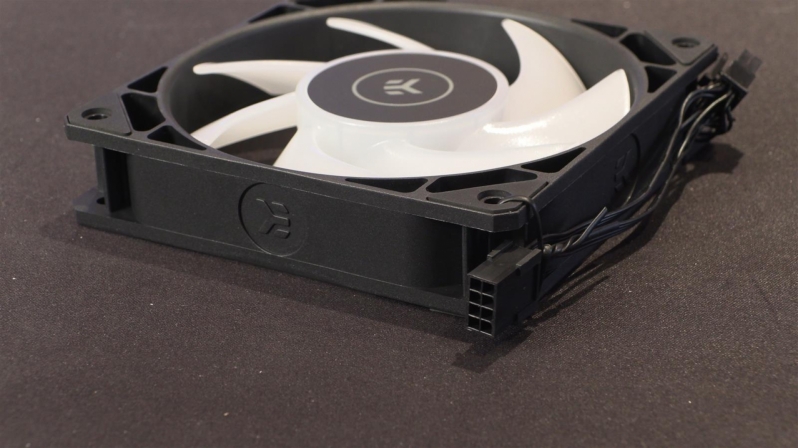 EK's 8-pin fan connectors split into separate 4-pin PWM and 3-pin 5V D-RGB lighting connectors, making these fans compatible with external RGB controllers and fan controllers.Â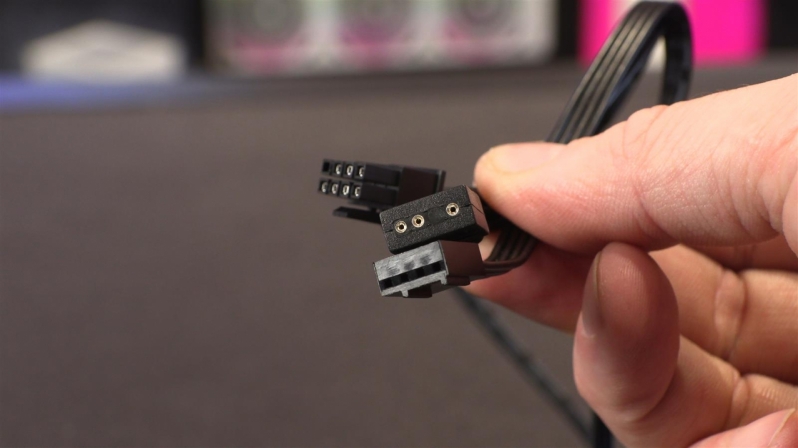 One thing that should be noted about EK's Nucleus CRXXX series of AIOs is that the side plates of their AIOs are connected using screws, which should mean that users of these AIOs should be able to remove these plates for painting should they wish to. Good news for anyone who wants to give their PC a custom paint scheme, and an easy component to replace should EK wish to make a white version of their Nucleus series AIOs.Â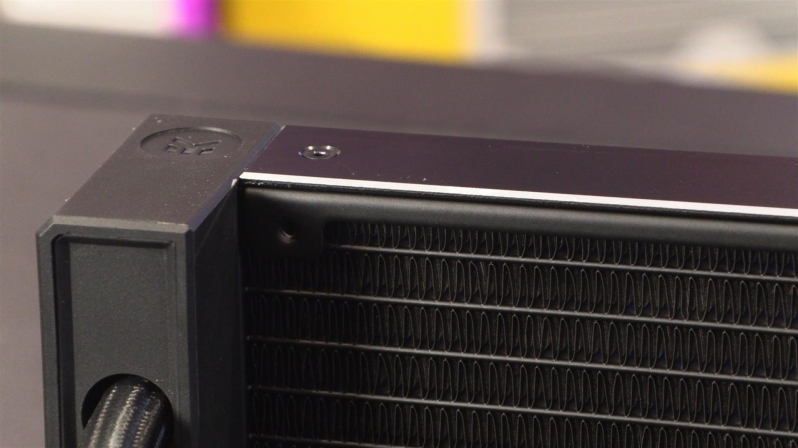 Like most modern AIOs, EK's Nucleus CR360 ships with pre-applied thermal paste. The AIO also comes with a tube of EK thermal compound should users ever want to reseat their heatsink or upgrade their processor.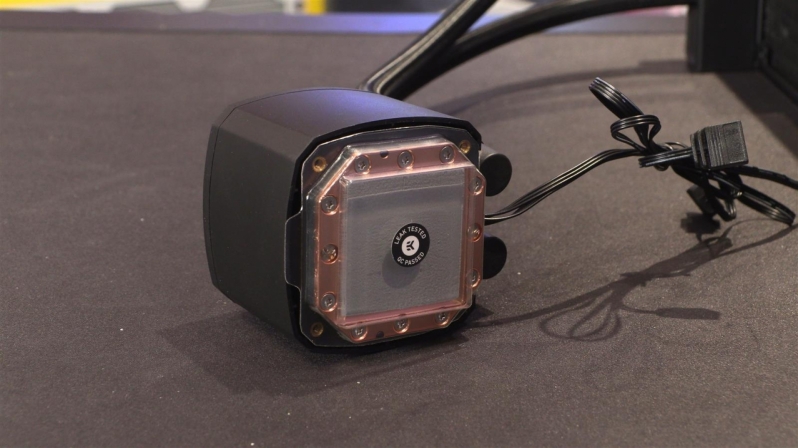 Here's EK's Nucleus CR360 installed inside our CPU cooler test rig. Â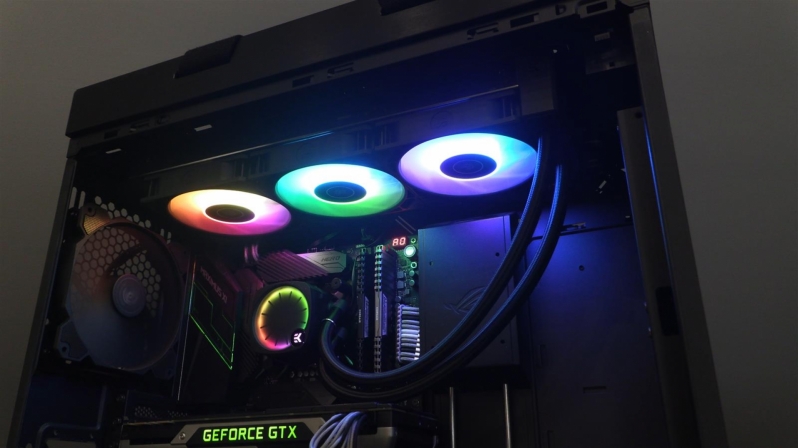 Thermal Testing