The best AIO of 2023 Already? EK Nucleus CR360 Lux AIO Liquid Cooler Review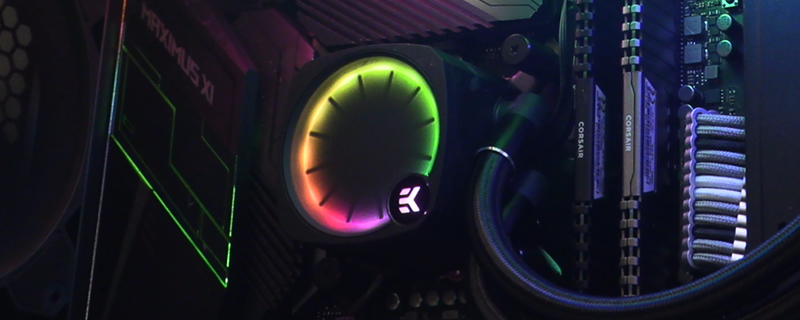 Conclusion – Have we already seen the Best AIO of 2023?
I'll be honest. I wasn't expecting to be this impressed by an AIO. After so many years of reviewing closed-loop liquid coolers, I wasn't expecting to see a new model come along and simply wipe the floor with the competition. For years we have seen many manufacturers iterate and iterate on their designs to only see minor improvements gen-on-gen, but with their new Nucleus series of AIOs, EK has done something special.
In our cooler performance charts, EK's new Nucleus AIOs handily deliver the best performance levels that we have seen from any heatsink. If you crank up the fans, we get chart-topping performance, and if we turn down the AIO's fans down to 600 RPM, we still see performance levels that match many rivalling coolers when running at their best. If you want a CPU cooler that delivers the best performance out there, EK's Nucleus CR360 will be a great choice.
Outside of raw performance, there are other aspects of the EK Nucleus CR360 that impresses us. The AIO itself is a great looking piece of kit, and the cooler itself offers users strong Addressable RGB lighting options that do not require you to buy into any specific RGB ecosystem. Beyond that, fan cabling is a breeze with this AIO, as EK allows you to daisy chain your fans and condense RGB and fan control to two cables. No more cable spaghetti to control your AIO's fans!

For modders, know that the side plates of EK's CR360 Lux AIOs can be unscrewed and removed for painting or covering. This is a great option if you want to give your PC some custom flair, either by painting these plates to match your system's colour scheme, or by covering these plates with carbon fibre or vinyl wrap to give it a new look. These options are there for those who enjoy customising their systems, though such alterations are unlikely to be covered by your AIO's warranty.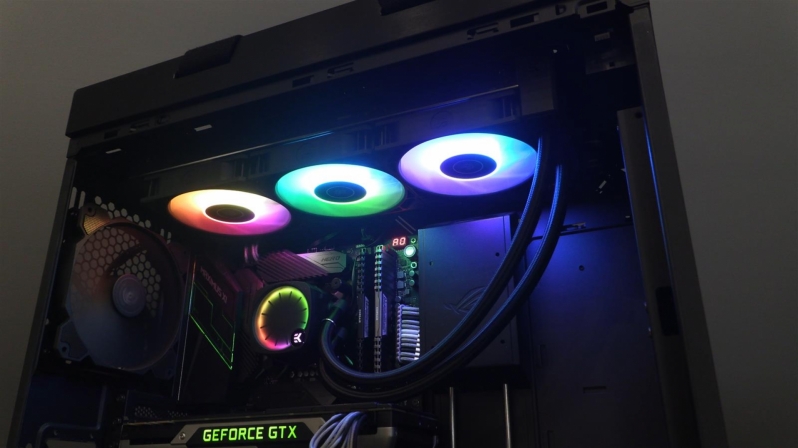 We aren't even finished our first week of 2023, and we already think that we have found this year's best AIO in EK's Nucleus CR360 Lux. It delivers the best thermal performance that we have seen, and there isn't anything that we can see with this product that is in dire need of improvement.
The only negative thing that we have to say about EK's Nucleus CR360 is that it is only available in black. We would love to see a version of this AIO in white, and we would also like to see a higher-end version of this AIO that features an LCD or OLED screen. – Update – We have now confirmed that EK are making a Nucleus CR360 Vision D-RGB AIO that features a 24-bit LCD screen.
When considering what award to give EK's Nucleus AIO, we felt that this heatsink needed some kind of "Ultimate" award. At OC3D that award is the White Gold award. EK's Nucleus CR360 Lux offered the best thermal results that we have ever seen from an AIO, and those kinds of results speak for themselves. EK has left us thoroughly impressed with their Nucleus CR360 Lux, and the engineers behind it deserve the highest of praise. Â
You can join the discussion on EK's Nucleus CR360 Lux AIO Liquid Cooler on the OC3D Forums.
Video
 Â