The best AIO of 2023 Already? EK Nucleus CR360 Lux AIO Liquid Cooler Review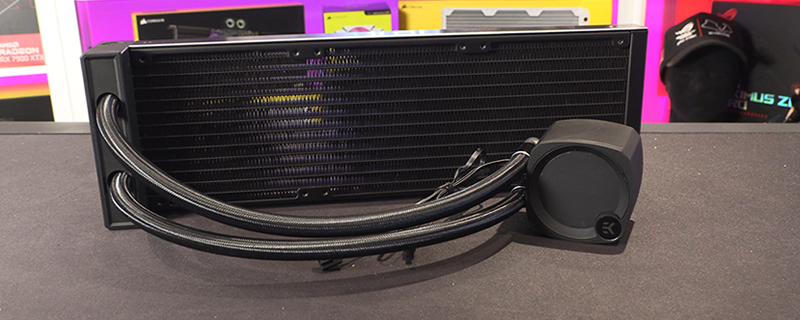 Thermal Testing – The EK Nucleus CR360 Lux is the best AIO that we have tested
When testing EK's new Nucleus CR360 Lux AIO Liquid Cooler, we utilised our standard heatsink testing configuration which uses an Intel i9-9900K processor running at a fixed clock speed of 4.8GHz at 1.2V.
Using this hardware configuration, we tested EK's Nucleus AIO at various fan speeds using OCCT as our CPU test. We recorded the CPU's maximum temperatures over a 30-minute test run and recorded the data below. In this test, EK's Nucleus CR360 AIO proved to be the best performing AIO CPU liquid cooler that we have ever tested, handily outperforming the other liquid coolers and air heatsinks that we have tested. We had to turn the fans on the Nucleus to 600 RPM for the Nucleus Lux to be bested by other heatsinks, which is a great showing for EK.

 Â

Conclusion & Video – Is this the best AIO of 2023?