Gigabyte Aorus X299 Gaming 7 Review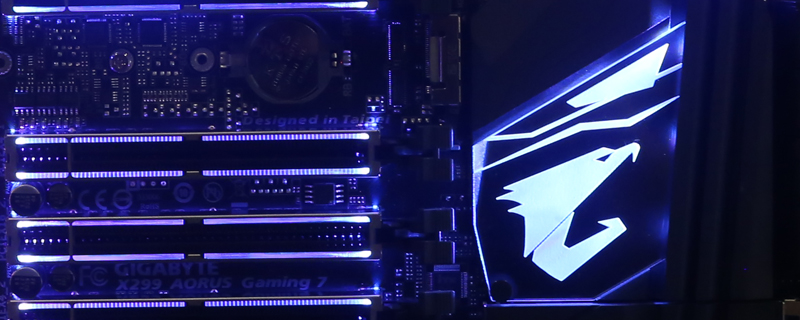 Introduction
A little later than planned, it is finally time to bring you our full review of the Gigabyte X299 Aorus Gaming 7. If you already read our preview then you can skip through to the overclock and results, for everyone else let's bring you up to speed.
The Aorus range of motherboards from Gigabyte have really rejuvenated their product range. In recent generations Gigabyte have, somewhat, been in danger of getting left behind by the relentless tide of innovation, but with the release of the Aorus we've suddenly got a whole raft of motherboards that come with all the latest tricks and tweaks to make your life both easier, and more visually impressive.
Today we are taking a look at the newest chipset to form part of this suite of motherboards, the X299. This supports both the Kabylake-X and Skylake-X CPUs, ensuring that you can grab a Aorus Gaming 7 without worrying about the size of your CPU budget. The Kabylake-X CPUs are the 4 core versions, similar to the processors that form part of the current Z170 and Z270 ranges, whilst the Skylake-X are the full fat multicore monsters that will replace the Core i7-6950Xs of this world, for those of you who have insane performance requirements alongside your beefy budgets.

With full RGB lighting and all the latest high bandwidth features, it is time for our full review following on from our preview last month.
Technical Specifications
If it has ever made an appearance as a key feature on a modern motherboard then it is safe to say that it has also found a home on the Aorus Gaming 7. Starting with the X299 chipset features there is support for both the new types of Intel CPUs and their blistering DDR4 memory. Although the slack timings of DDR4 mean it isn't quite the quantum leap ahead of DDR3 that 3 was to DDR2, nonetheless all the major memory manufacturers have shifted to DDR4 and prices are tumbling, so it makes sense to get as much bandwidth as possible with fast speeds. Speaking of broad bandwidth, the Aorus Gaming 7 ticks all the boxes here too, from USB 3.1 with the Gen 2 header for front panels and both Type-C and Type-A sockets on the rear, you can plug all your fast devices in and get the full benefit of the USB revision. The Gaming 7 also combines the Killer network for the Wireless with the built in Intel Gigabit LAN for those who prefer a hard-wired connection. Additionally if you are fortunate enough to have a fast storage device you'll enjoy the U.2 and M.2 storage support as well as Thunderbolt 3. Lastly the Aorus Gaming 7 comes with masses of lighting options, but they are something best shown rather than described, so let's take a closer look.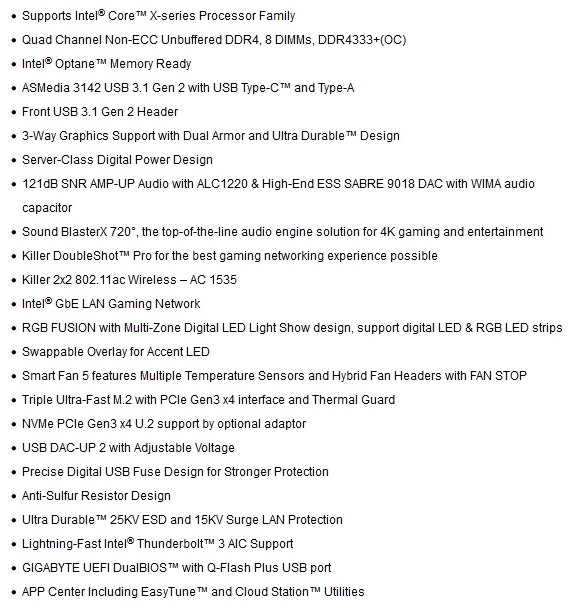 Â