Intel Xeon w9-3495X and w9-3475X Watercooled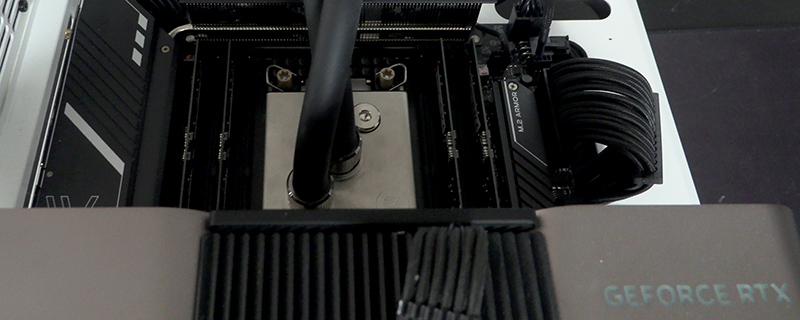 Introduction
We often wonder why we are so determined to make a rod for our own back. We recently reviewed the Intel Xeon processors and discovered that our choice of cooling wasn't really sufficient to keep the temperatures tamed. Wanting to see how well they would overclock we therefore spent the intervening time with the idea of truly letting them run free gnawing away at us. How much extra performance could we get with some much better cooling?
Therefore we grabbed together an EK water cooling system and applied it to our Intel Xeons. As you'll see from our results in a moment what this is led to is the discovery that our test motherboard is not as good at running high power situations as we might like, therefore the more powerful Intel Xeon processor – the w9-3495X – was unable to be overclocked with any form of stability. Today's review, therefore, will largely be focused upon the smaller of the two Xeons and we will hopefully revisit the larger one with a more powerful motherboard in the future. Nonetheless we feel that these results are very interesting and that you'll be pleased to see how much performance could be gained if you really throw money at the problem.
Unquestionably you'll need a deep wallet, but also the desire to perform math-heavy tasks, to justify such an expense. If you do though, and if you're the type of person who has a rendering package running more often than not, then little else will allow you to accomplish so much in such a short period of down time. Let's take a look.

Watercooling
Needing to watercool the Intel Xeon CPUs meant that, for once, we have built our test setup in a more literal 'bench rig' style than we usually do. This is, after all, a proof of concept as much as it is a testing platform. With the most expensive processors around in the system, it made sense to go with the best manufacturer of watercooling parts there is, EK.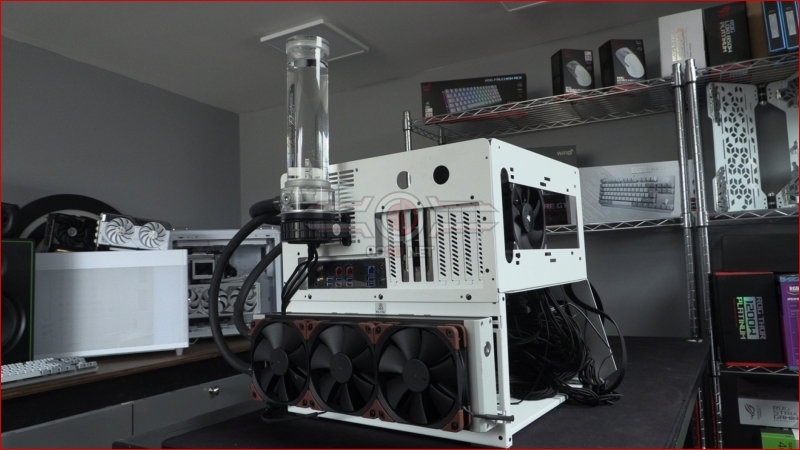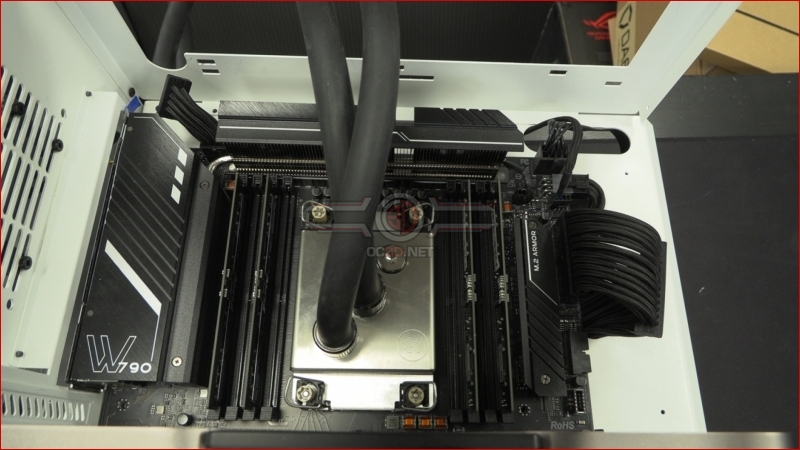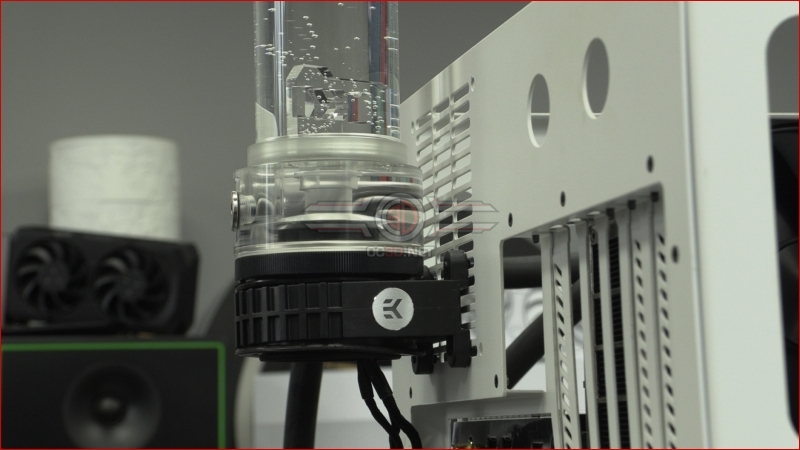 Test Setup and Overclocking