Lian Li Galahad II/GA II Trinity 360 CPU Liquid Cooler Review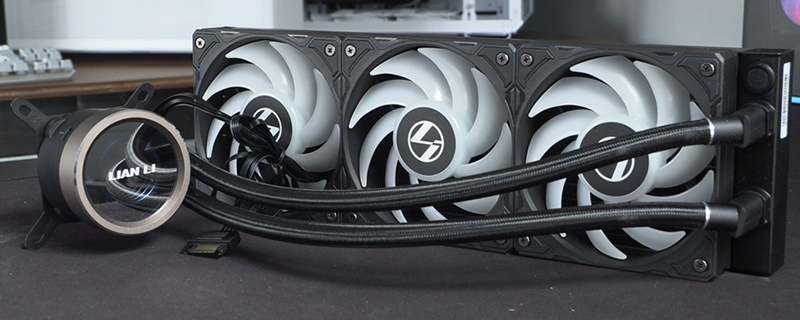 A handsome AIO from Lian Li
Upon opening Lian Li's new Galahad II AIO, the first thing that we notices is that the unit's fans were pre-installed, something that was so simple that we do not understand why this is not already a standard feature amongst all manufacturers. With the Galahad II Trinity we went from taking the AIO out of the box to installing it inside a system within minutes, excluding the additional time we took to take pictures of the unit of course. We didn't have to fiddle with twelve separate fan screws, or make sure that all of our AIO's fan cables were routed in the same way. Installing this AIO was simplicity itself.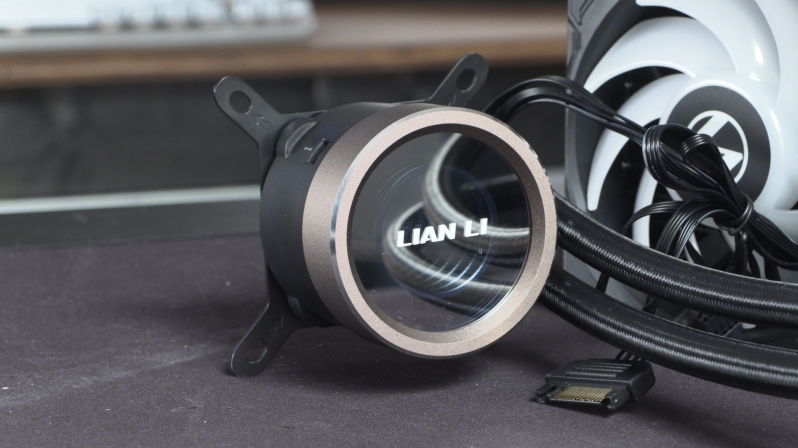 Out of the box, the Galahad II Trinity has its "Double Infinity" pup top installed, which is our preferred pump top for this AIO. We like its metal bezel, and we like the look of its double infinity mirror effort. You will see this AIO's other top options below, but these tops feature too much RGB illumination, at least for my tastes.Â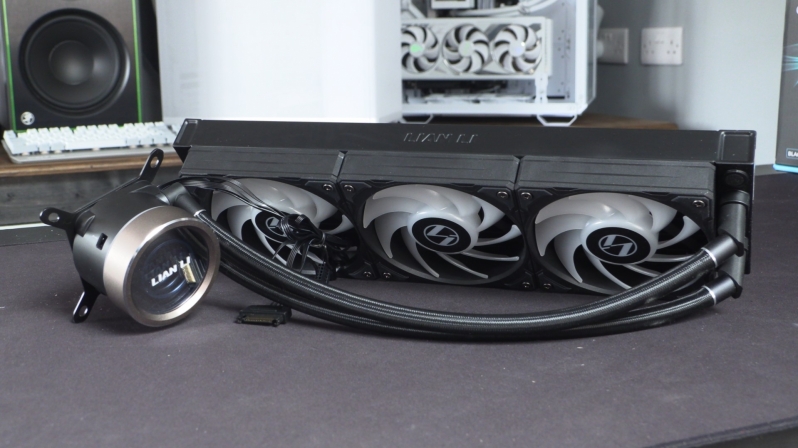 Overall the Galahad II Trinity has a very clean aesthetic, with minimal cables, a lot of straight edges, and fans that were not hollowed out at their edges to save a few grams of plastic. This is a well made and premium feeling unit, despite the fact that this is Lian Li's cheapest 360mm Galahad II series cooler.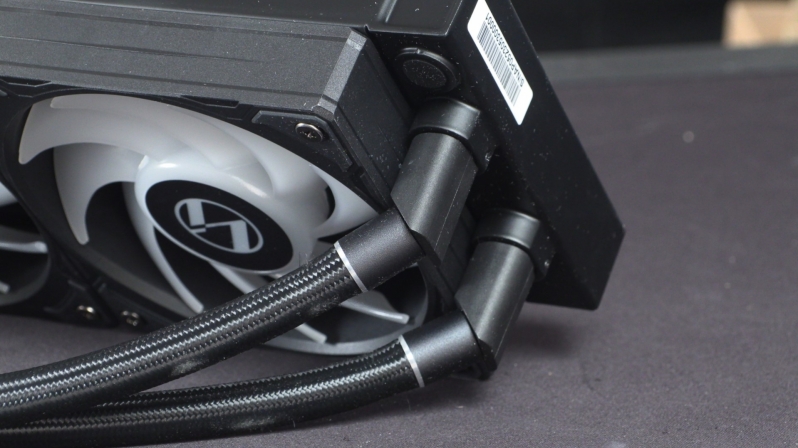 Strangely, the Galahad II Trinity's pump has two outputs, despite the fact that this unit's fans are powered using a singular input. This creates a little bit of needless cable clutter, but overall this is not a huge deal. Once the AIO is installed you will not have to think about cable management again, and this unit's trio of daisy chained fans and their pre-installation already saves users a lot of time. We would have preferred this AIO to have one input for fan speed/lighting control, but having two isn't a big problem Â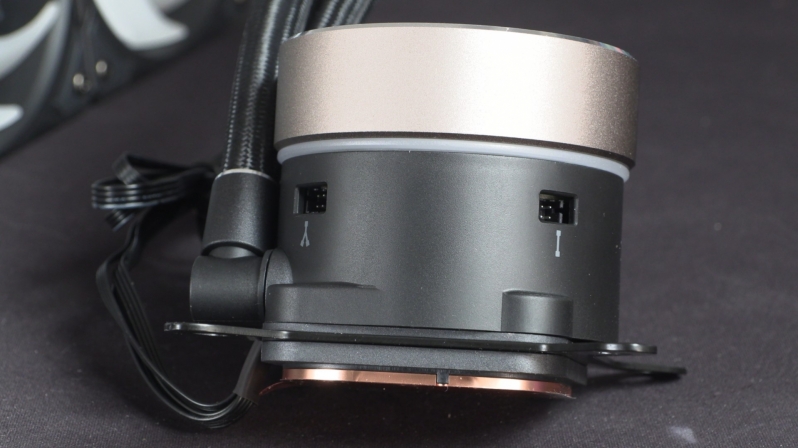 Below you can see why we do not like the Galahad's two outputs, as using a singular output would have given users only one bundle of cables to route inside their system. Â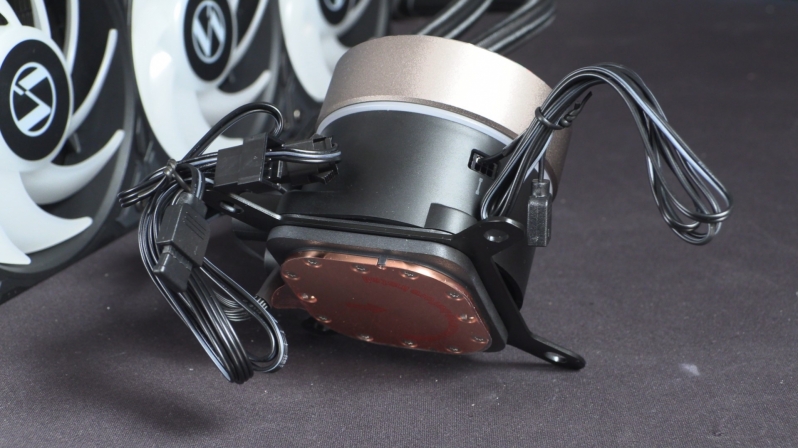 Below we can see the Galahad II Trinity's standard "Double Infinity" pump top, which has two RGB rings with an infinity mirror effect and a Lian Li logo in its center. This is our preferred fan top, though two other options are available. We can also see this AIO's three RGB fans. Â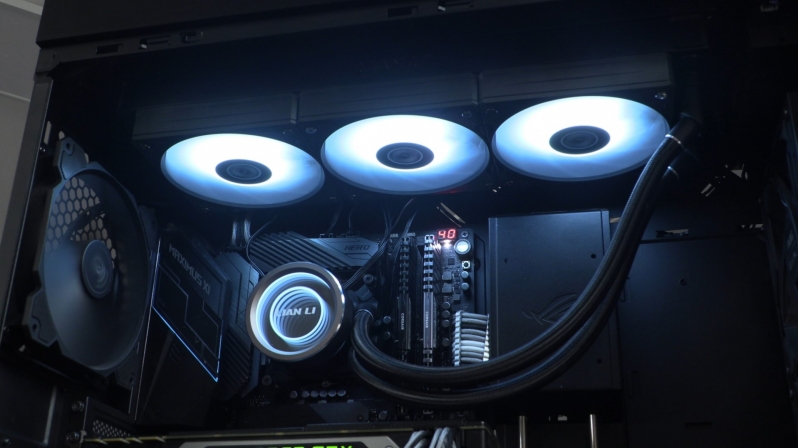 Below you can see Lian Li's "Dazzle" pump top option, which turns this AIO into a large light source. By adjusting the LEDs on your Galahad II Trinity AIO, you can adjust the colour of several sections of this AIO top to deliver different lighting effects. For example, you can make the center one colour and the exterior another.Â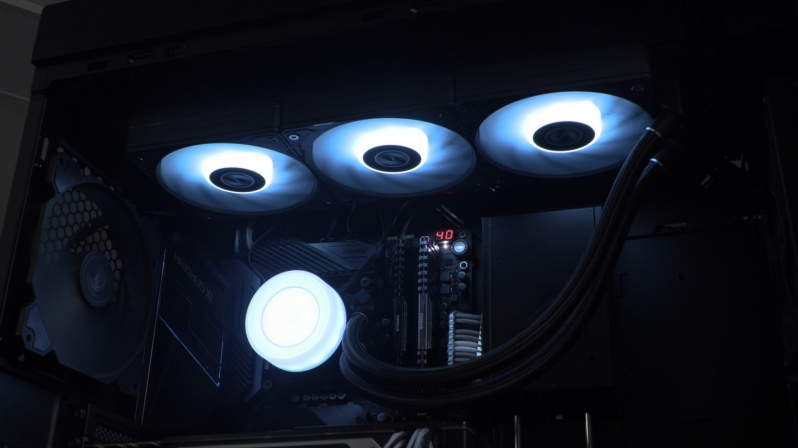 Another option that user of the Galahad II Trinity have is the "Black Hole" top option, which has a dark Infinity Mirror center and a illuminated outer section. Essentially, this top is a mixture of the Galahad II's two prior heatsink top options, giving the heatsink a lot of illumination without that lighting becoming two overwhelming.Â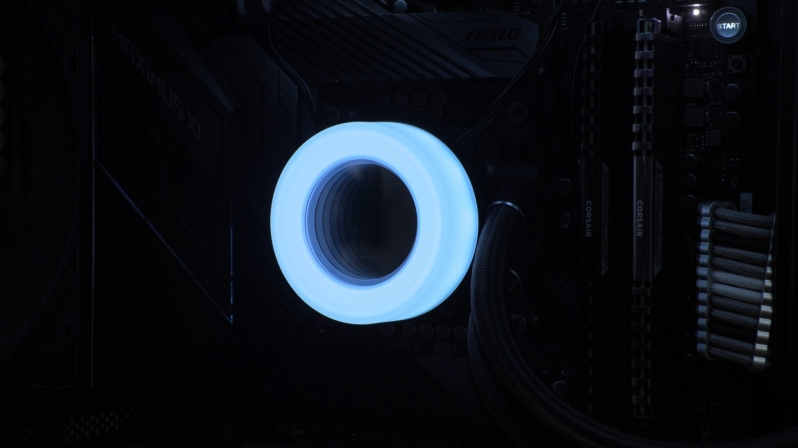 Thermal Performance – Disappointing Results