Lian Li Galahad II/GA II Trinity 360 CPU Liquid Cooler Review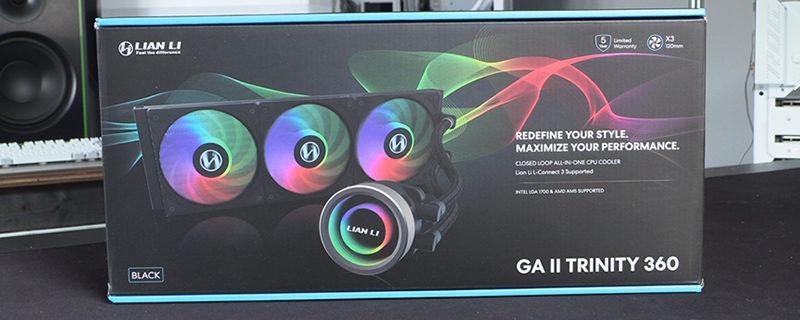 Conclusion
Lian Li's new Galahad II Trinity 360 is not designed to be their highest-end liquid cooler, and we should bear this in mind when reviewing this product. Thermally, there are better liquid coolers that we have tested, but if you wanted to maximise your performance with a Lian Li AIO, the company has a Galahad II Trinity Performance AIO in the horizon, which includes improved fans, and improved radiator, and a larger pump block. The AIO we are reviewing today is not Lian Li's top performer, it is their value offering, offering users Lian Li's strong aesthetics and a lot of user friendly features.Â
First off, Lian Li's new Galahad II AIOs feature pre-installed fans, a feature that makes the installation of this product a breeze. Second, this AIO had daisy-chained fans, another feature that makes the lives of PC builders easier by eliminating a lot of unnecessary cable management.
Oddly, the Galahad II Trinity gets in "Trinity" name from its trio of pump top options, not the unit's three fans, with the AIO having a "Double Infinity" mirrored top option with a slick metal bezel, a "Dazzle" option that allows users to illuminate the entire pump top, and a hybrid "black hole" option that has the dazzle option's glowing exterior, and an infinity mirror interior. This cooler has a lot of neat aesthetic options for users, offering PC builders to change the look of their systems whenever they want with a new pump top and some ARGB lighting adjustments. All three fans with this cooler are ARGB fans, allowing users to control the colour of this AIO's fans with ease.Â

While we have previously praised this cooler's use of daisy chained fans, one oddity for us is that this AIO's fan cables split before connecting to the Galahad II's pump/cooling block unit, creating a little bit of unneeded cable clutter. Perhaps Lian Li could improve their future Galahad III liquid cooler (if they ever make one) with a single cable option that can reduce cable clutter. That said, this cable split is only a minor inconvenience.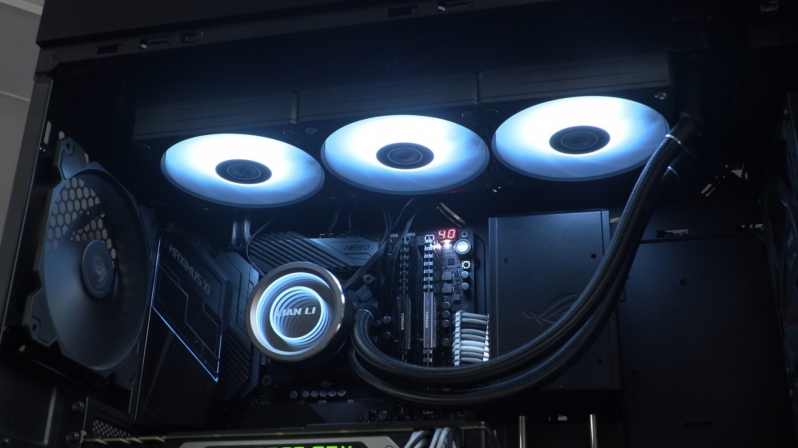 If you look at this AIO exclusively from a performance angle, we would tell you that there are better performing all-in-one CPU liquid coolers out there; but if we were to consider pricing, ease of use, and aesthetics, we would tell you that this this cooler represents good value, looks fantastic, and is incredibly easy to use. The pre-installed fans alone can save you a lot of installation time, and its daisy chained fans can also save you a lot of cable management time. Those factors alone are a huge factor for anyone who is time constrained, and we suspect that a lot of other AIO manufacturers will try to copy Lian Li in the future by pre-installing the fans on their AIOs.
The Galahad II 360 is an easy winner of OC3D's exceptional aesthetics award, as its three inter-changeable pump tops offer a little something for everyone. While my personal preference is for the "Double Infinity" pump top, I am sure that the other tops will better suit the tastes of other users.
For those who seek better performing AIOs, know that Lian Li has a upgraded Galahad II Trinity Performance model on the horizon, which promises to deliver much stronger cooling performance. Hopefully Lian Li will send us that AIO for review soon, as we would love to see how it performs.Â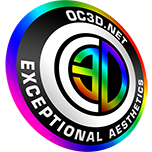 You can join the discussion on Lian Li's Galahad II Trinity 360 CPU liquid cooler on the OC3D Forums.