ASUS GTX 1050 Ti Expedition Edition Review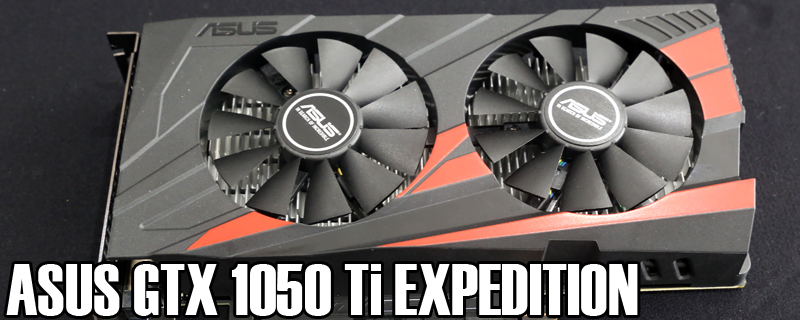 Conclusion
When we were reviewing the headline graphics cards from the nVidia Pascal range the power efficiency of them was a nice bonus. Like the cherry on top of the high performance cake. The GTX 1050 Ti Expedition reveals the wisdom of the hard work and design focus of that aforementioned efficiency in the form of a card which is easily capable of playing games at the most popular resolution – 1080P – without requiring an additional power input to keep it running.
As we said at the beginning of our benchmark pages we always test at the same settings to ensure that one benchmark is comparable to all the previous ones. When it comes to a card such as the ASUS Expedition it therefore would be easy to look at the results and assume it isn't very powerful because it's generally to be found at the foot of our graphs. This is for a multitude of reasons with the settings being some and the fact that we haven't tested old cards on modern games, which means that for many of the results the nearest card to the GTX 1050 Ti is the Radeon RX 470 or RX 480, both of which cost significantly more than the Expedition.
As anyone who wants an affordable gaming solution will understand, you have to be judicious in your application of game settings. At this end of the market you can't just stick everything to maximum and expect to get frame rates in the triple digits. Back off from our 8xMSAA, Ultra detail settings just slightly and the GTX 1050 Ti comes alive, producing excellent smooth gaming at 1920×1080 whilst doing so at a whisper and requiring almost no power at all.

It is this lack of power draw at the wall which is the most impressive aspect of the GTX 1050 Ti. Our overclocked X99 system with the Expedition at full load only drew 172W. Way below anything else we've ever tested. When money is tight enough that you're looking for a sub-£150 card then those electricity savings are vital. Furthermore, as we all know, power equals heat to dissipate and so you could put the ASUS Expedition in even a tiny case with no additional cooling beyond a couple of case fans, plugged in to a small output power supply that you may have gotten with a shop bought system, and still make the most out of it without fear of having to upgrade other components like you may have to with other more power hungry cards.
***VIDEO PROCESSING***
The ASUS GTX 1050 Ti is a blinder of a card for the money, combining good 1080P performance with all the ASUS hallmarks of high build quality and quiet operation thanks to its ridiculously low power use alongside the nVidia Pascal featureset and so wins our OC3D Gamers Choice award.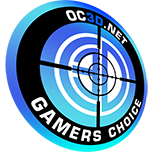 Â
You can discuss your thoughts about the Asus GTX 1050 Ti Review on the OC3D Forums.