Corsair Hydro GFX GTX 1080 Ti Review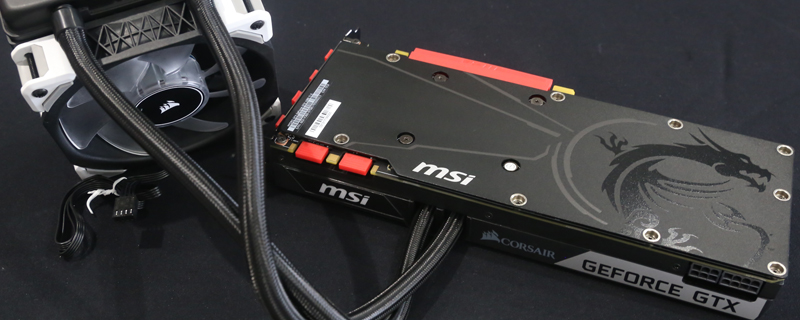 Introduction
Having just taken a look at a hybrid water and air cooler from ASUS, we know that many of you would prefer to have the benefits of a water cooled card without owning a full water loop. This is largely because so many of us own AIO coolers for our CPUs that water loops, whilst still the best looking and best performing cooling option, are less common than perhaps they once were.
Back in the GTX 980 days Corsair released their Hydro GFX to great acclaim as it combined all the benefits of a blistering GPU with all the cooling benefits that come from water cooling.
Naturally with the performance available to us from the GTX 1080 Ti we were delighted to hear that Corsair were returning to the fray with an updated Hydro GFX, applying their AIO experience to MSIs GTX 1080 Ti. Is this the perfect combination?

Technical Specifications
Specifications are everything you expect with the MSI Gaming X performing the bulk of the heavy lifting, whilst the 120mm Corsair AIO keeps everything frosty. As we will discover in the subsequent pages cool is definitely the word, with some careful fan speed tinkering you can have the perfect blend of silence and low temperatures.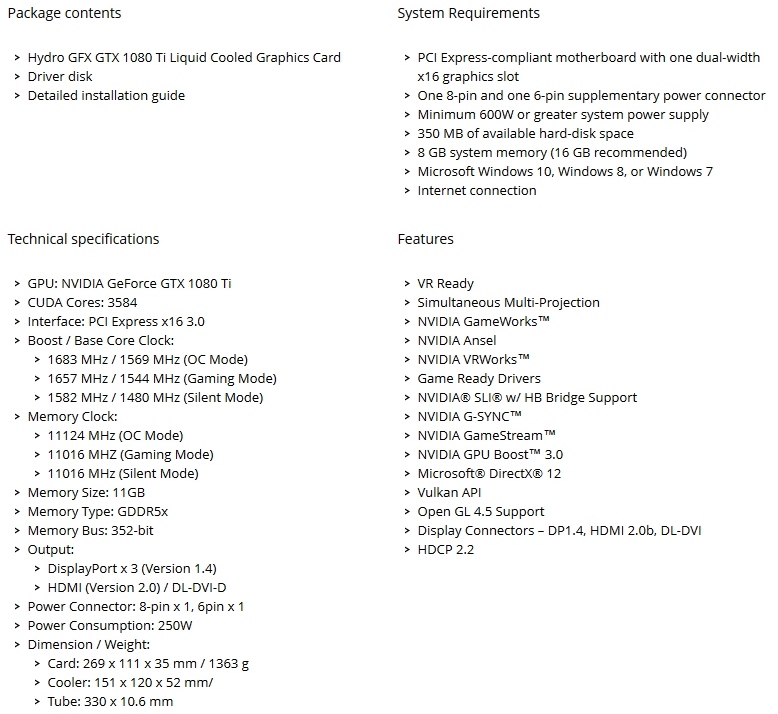 Â