HIS vs EVGA Midrange Gaming Face Off Review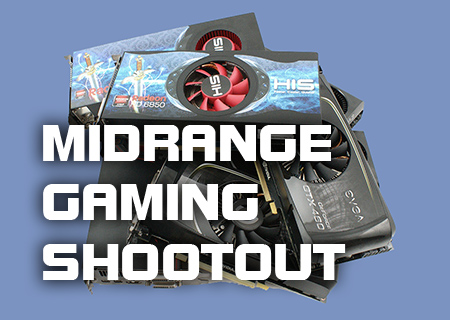 The Cards On Test
Representing AMD we have the HIS HD6850 and the HIS HD6870. The HD6850 is immediately identifiable by the centrally mounted cooler. Although of course the large "HD6850" helps.
On behalf of nVidia we have two versions of the EVGA GTX460. The 1GB card with the central fan, and the 768MB card with the more normal end mounted fan.

As you could tell by the fact we have a pair of each, we'll also be testing them in a Crossfire and SLI setting respectively.