HIS vs EVGA Midrange Gaming Face Off Review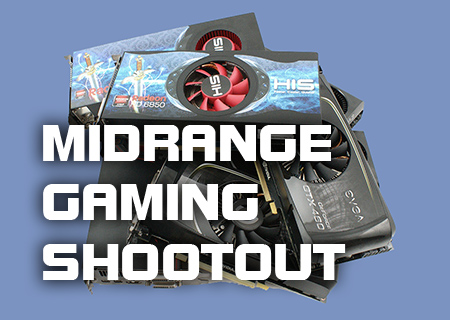 Test Setup
For todays mammoth test setup we're using our now standard X58 setup of a Core i7-950 overclocked to 4GHz.
ASUS Rampage III Extreme
Intel i7 950 @ 4GHz
6GB Mushkin Redline RAM
Corsair AX1200 PSU
Noctua NH-D14
Windows 7 Ultimate 64-bit
As for the cards themselves, as you've just seen we're using reference designs all the way courtesy of HIS Digital for the HD6850 and HD6870, and EVGA for the GTX460 768MB and 1GB cards.
Drivers are Forceware 260.99 and Catalyst 10.10a.

Overclocking
For our overclocking we wanted to get the best out of the cards whilst still making sure we had good temperature performance when they were side by side in Crossfire or SLI. What is possible at the leading edge of a single card can sometimes be too much when you're running dual cards.
Therefore the EVGA GTX460 was overclocked from 675 MHz core to 850 MHz core for both the 768MB and 1GB models which is only 14 MHz under our maximum single card clock, but at 850 MHz they are rock solid.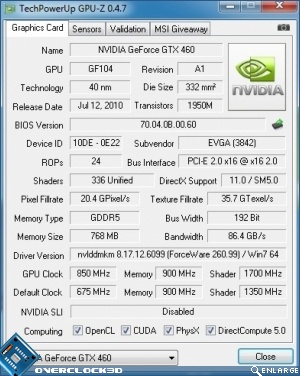 Â
The HD6850 followed the overclocking we used in our recent HIS review, 850 MHz. When we tested it then we discovered that the overclock only made a negligible difference to the results so it will be very interesting to see if this changes in Crossfire.
The HD6870 happily goes all the way up to 1 GHz on the GPU core and, largely thanks to the increased Stream Processors, this overclock gives very handy results.
Speaking of results, it's time to get gaming.