MSI MD272 Business Monitor Review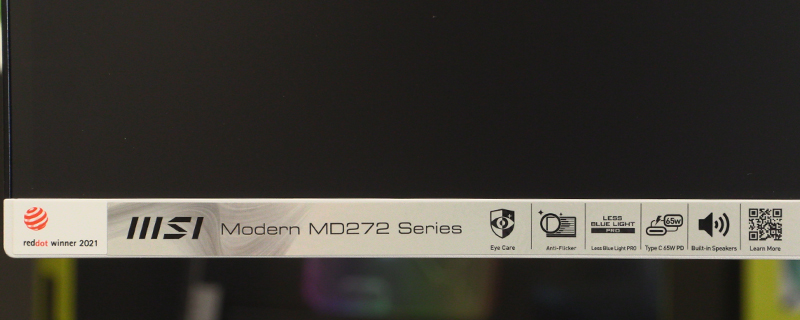 Introduction
It's very easy, if you're in the market for a new panel, to get bogged down in a world of different sizes, resolutions, curvatures and feature sets. Is it better to have a 21:9 screen but with a larger curvature than a 16:9 that's flat? Is it better to have two panels or one large one? Do you need to break the bank for a second display? Have you got the hardware necessary to maximise your gaming performance on a HDR10 4K screen?
Certainly most of us have decided what we want as our main display, but there is a world of other options around. Drop down from the high refresh rate, gaming focused, models to a model that concentrates on simply being affordable, easy to read and guaranteed to get the job done with the minimum of fuss and there are lots of options around.
One area we think is overlooked in this world of a single large format display is the dual monitor setup. Even a basic extra monitor can be revolutionary to your workflow. Oh you don't think you have a workflow? Well how about having a second screen constantly in portrait mode for easy document reading and photo editing? Or one to have the walkthrough up all the time for your current game? How about streaming with a full screen OBS on one display and the game itself on another? Suddenly the possibilities seem endless. Certainly if you think those sound like great ideas but you are running on a limited budget then a good, affordable display is the perfect opportunity to dip your toes into those waters and the MSI MD272 is a well designed, nice looking panel with a fantastic stand but a specification that won't cause your mid-range GPU to have a total meltdown. It could very well be the perfect second screen, or panel for those of you who just want to be quietly productive on your PC rather than shouting at strangers.

Technical Specifications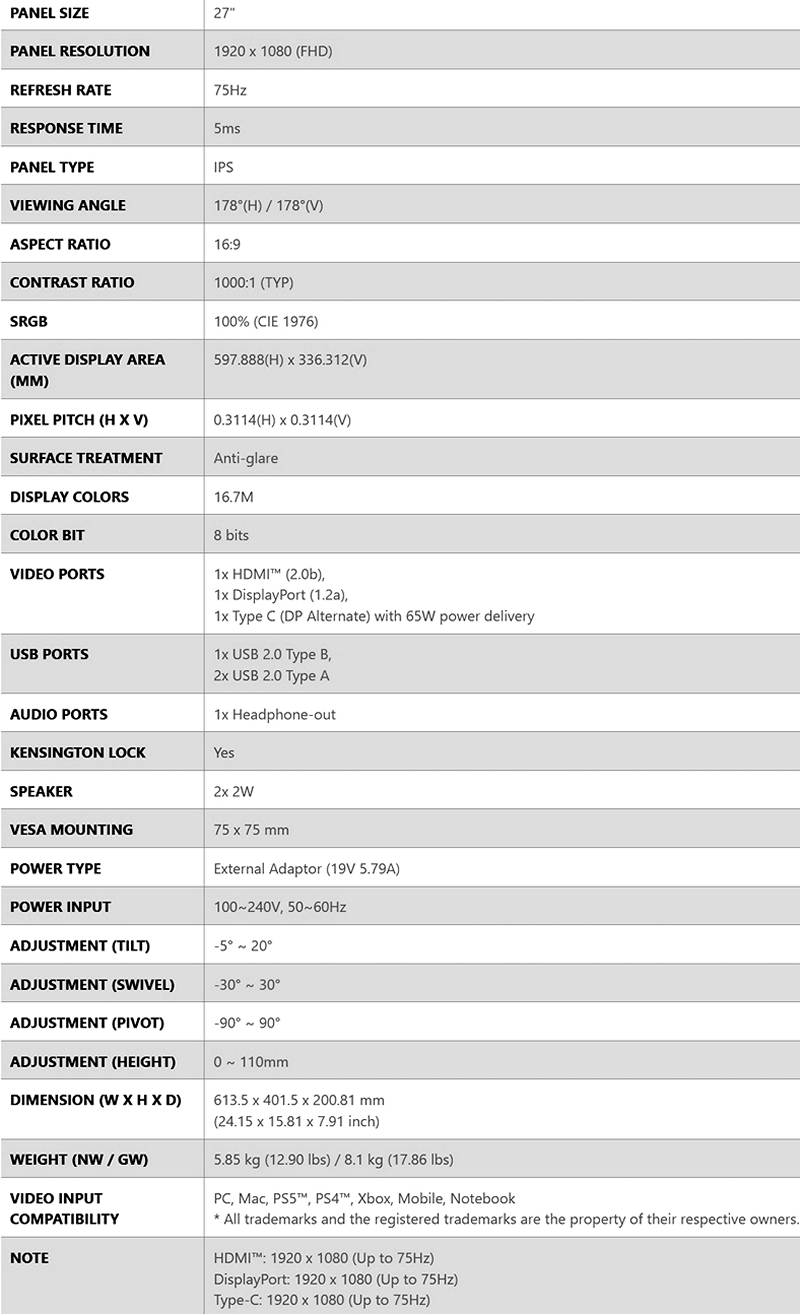 Up Close