MSI R9 290X Lightning Review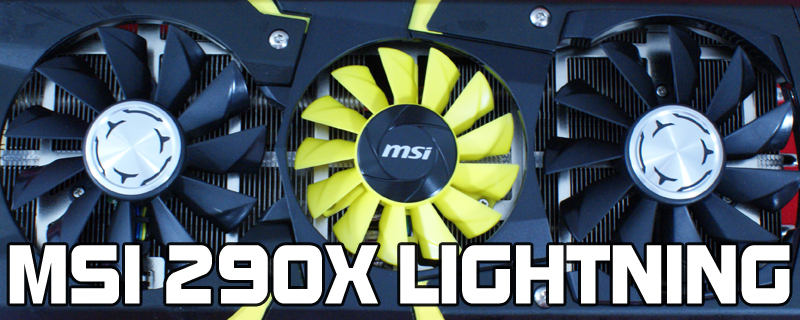 Slides
Sometimes in the press documentation you get a slide that causes us to take pause for a moment. We understand that MSI are explaining how their choice of memory allows for higher overclocks, but are they suggesting that they're using both of the memory types? No its more the fact that they have tested them all! Samsung was apparently meant to be the best but they got much better results using Hynix and as you will see later we got better results than stated here!
It's not only the memory that has been taken care of by MSI, with lots of high loading protection built in, as befits a card aimed at bonkers overclocks.Â

The Tri-Frozr cooler is, as always, spectacular. 500W of heat is a massive amount. Could this be the card that finally tames the Hawaii XT GPU?
With three power inputs you'd expect the card to provide all the toys for those people seeking world record beating scores, and the Lightning doesn't disappoint.