PNY GTX580 Liquid Cooled Review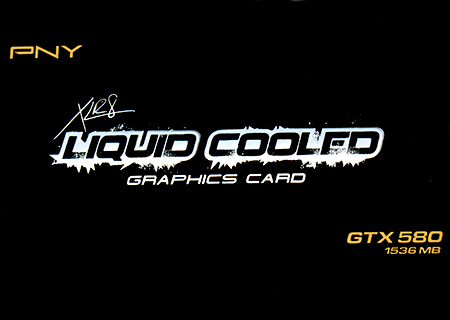 Test Setup
As always when testing our GPUs we use the same setup to ensure that our results are, barring driver changes, easily comparable.
PNY GTX580 XLR8 Liquid Cooled
ForceWare 285.62
Intel Core-i7 950 @ 4GHz
Gigabyte G1 Assassin
Corsair AX1200W
6GB Mushkin Redline
Noctua NH-D14
Windows 7 Ultimate x64
Overclocking
Amazingly even with the high overclock already in place the PNY has more to give, being capable of a pretty stellar 965MHz on the GPU core.

One thing we definitely recommend is manually increasing the speed of the standard fan. Because the GPU is kept cool with the Asetek water cooling the cards sensors indicate that it's very cool, so the fan barely spins which means the memory and voltage regulators get seriously toasty. So it's advisable to set the reference fan manually to ensure everything else on the card stays as cool as the GPU itself.
We will cover the GPU temperature at the end of our review, but 51°C maximum with our overclock is so stunning we don't mind mentioning it here. It might look a bit of a dogs dinner, but it works.