Sapphire RX 7900 XTX Nitro+ Review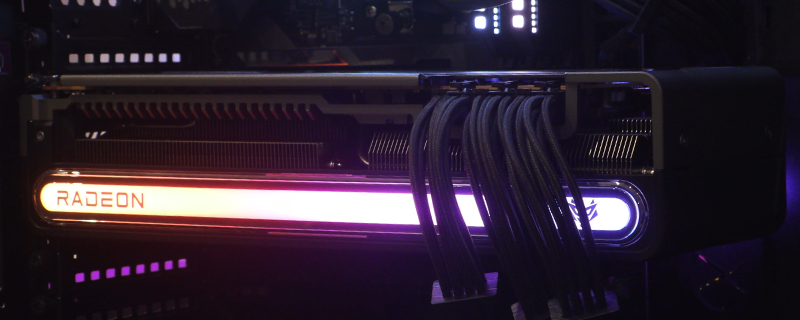 Introduction
There is no denying that the graphics card side of AMD has seen enormous strides recently. Whilst their first attempt at hardware ray tracing, the Radeon 6000 series, didn't have great ray tracing performance, it was excellent in regular scenarios.
We've already seen that the new 7000 series, particularly as it is here in RX 7900 XTX guise, is a superb card for the money, able to give good ray tracing performance and absolutely rules the roost in certain titles. If you've been a fan of the AMD Radeon cards in the past then the name Sapphire won't be new to you. After all, they've been pushing out cards for as long as we can remember, and here they've applied all their knowledge to the RX 7900 XTX in the form of their Nitro+.
With a huge RGB light bar, as you can see above, probably the number one highlight is the return of Sapphire's famous Vapor-X cooling. This utilises liquid to draw heat away from the components, where it gets cooled by the fins and fans, returning to do its job again. It might sound simple, but it's extremely effective at keeping the card cool as you'll see towards the end of our review. Of course cooling is only one string to the performance bow, and Sapphire have also utilised 12 phase 90A MOSFETs to potentially push 28% more power to the GPU when compared to the regular AMD design.

With a factory overclock coupled to the excellent potential power draw and a top quality cooler, the Sapphire RX 7900 XTX Nitro+ promises to be as good as this GPU can be. That's what we're here to discover, but first let's run through the specifications and see it in the flesh.
Technical Specifications
Whilst the specification table leans heavily upon the extra things that the Nitro+ brings to the table, there is nothing we can write that would better what Sapphire themselves have written. You absolutely need to scroll to the bottom of this page and take in the majesty that is a frustrated fantasy writer describing the Nitro+.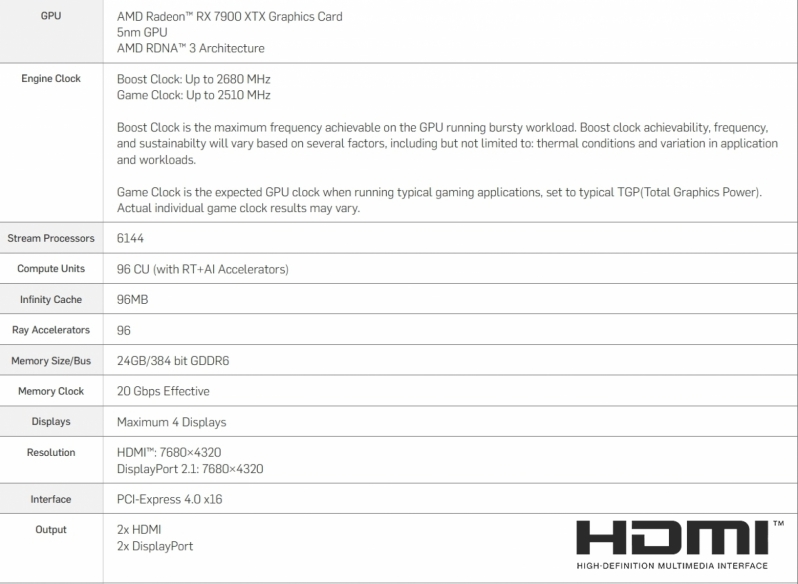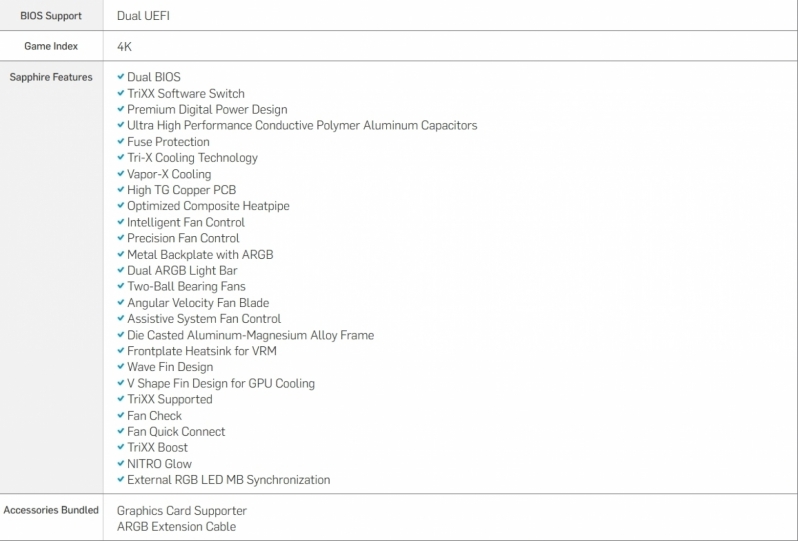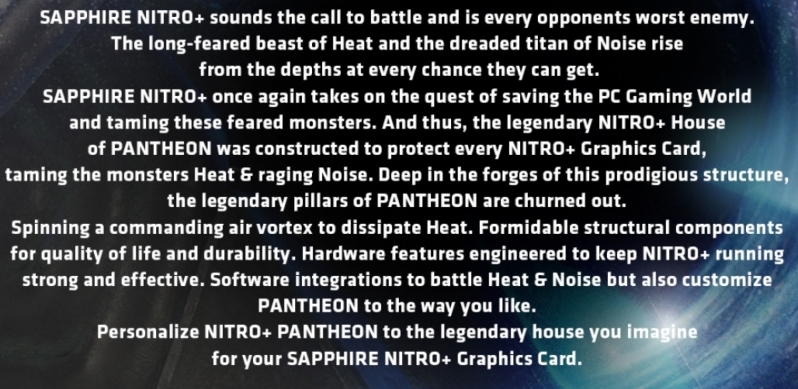 Up Close