Sapphire RX 7900 XTX Nitro+ Review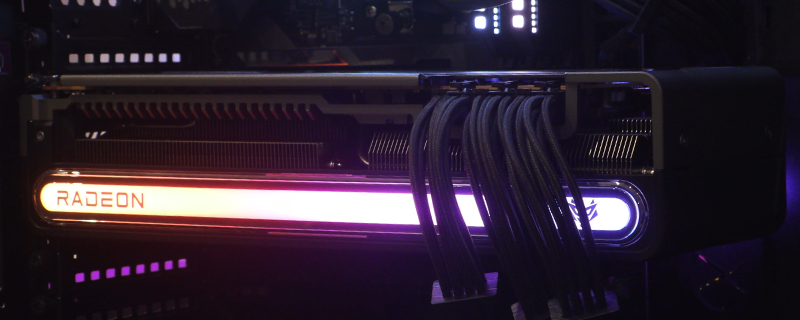 Up Close
If you've recovered from defeating the beast of heat and titan of noise, then you'll enjoy the packaging which reminds us of the physics test in 3DMARK Fire Strike. HR Giger would be proud.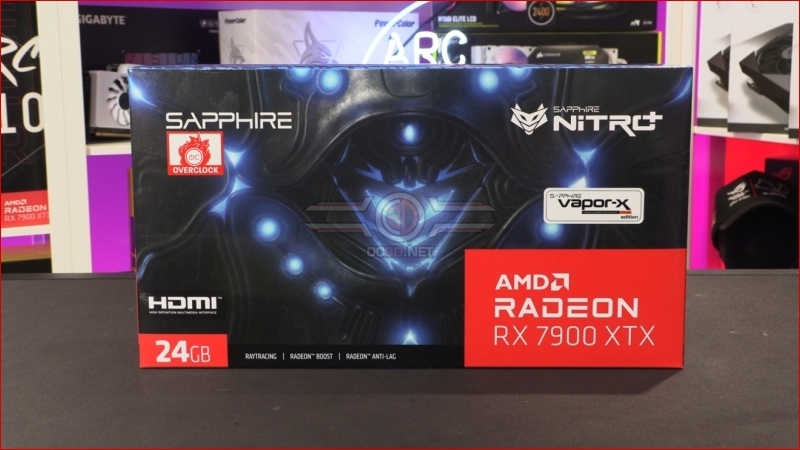 Â
The design of the Nitro+ has a aluminium and magnesium alloy die cast frame to ensure maximum heat transfer, and this is reflected in the fan surround. The fans themselves have an angular velocity blade design which, according to Sapphire, generates 44% more pressure and 19% more airflow than their previous generation. Impressive numbers.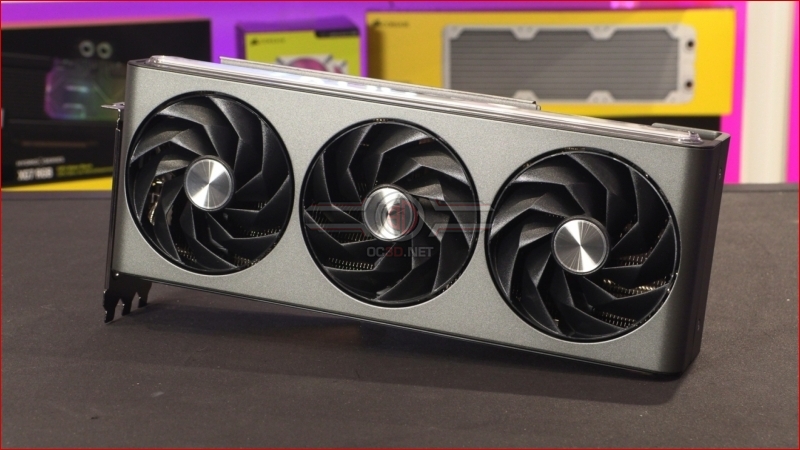 Â
The backplate is similarly metallic in construction, demonstrating the commitment Sapphire have made to ensuring that heat is dissipated as quickly as possible. The cutout is smaller on the Nitro+ than many of the Radeon cards we've seen. It's still very attractive from this end, something that cannot be said of all cards. Just to the right of the Sapphire logo you can see their fan control that you can connect to ensure your system fans speed up when the card temperature rises.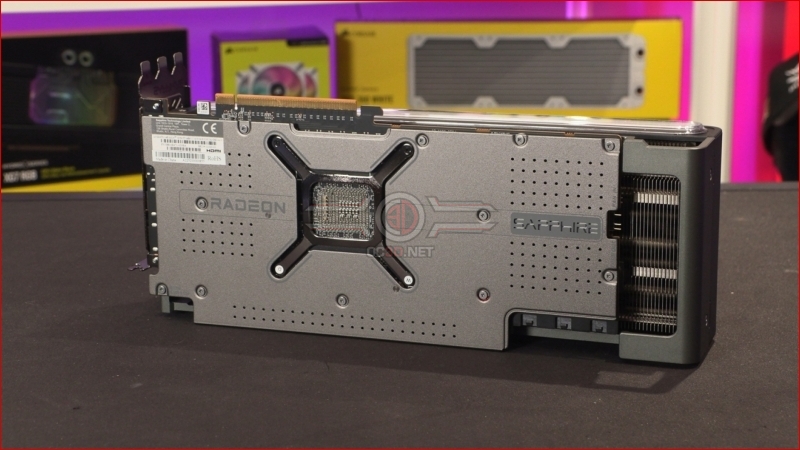 Â
From the side you can get a closer look at the sturdy nature of the vapor chamber and dedicated VRM cooling built in to the Nitro+. We can't recall a manufacturer going quite this far to ensure that the card is as rigid and holistically cooled as this. A huge amount of thought has gone into the return of the Vapor-X cooling.
The side you'll see most often has a full width RGB light bar and three regular 8pin PCIe connectors keep the RX 7900 XTX fed with power.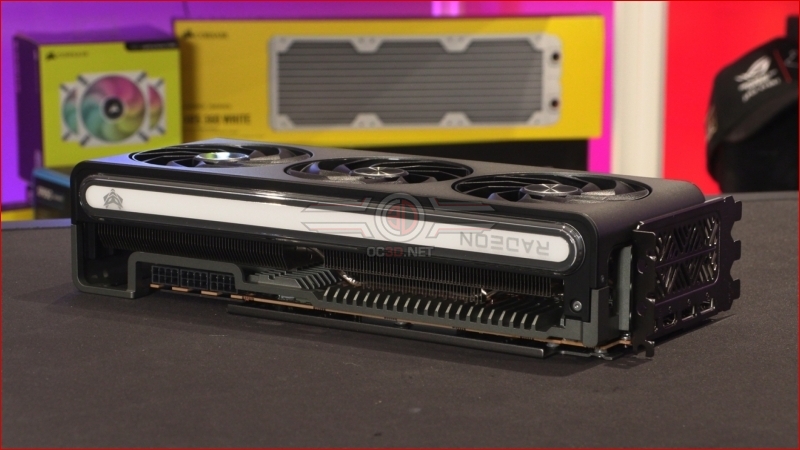 Â
We've definitely come a long way from the times when the fan shroud looked precariously balanced on top of the heatsink. The Sapphire Nitro+ is gorgeously curvaceous. It's feels premium in your hand and, whilst that's not really important, it is indicative of the attention to detail Sapphire designers have applied.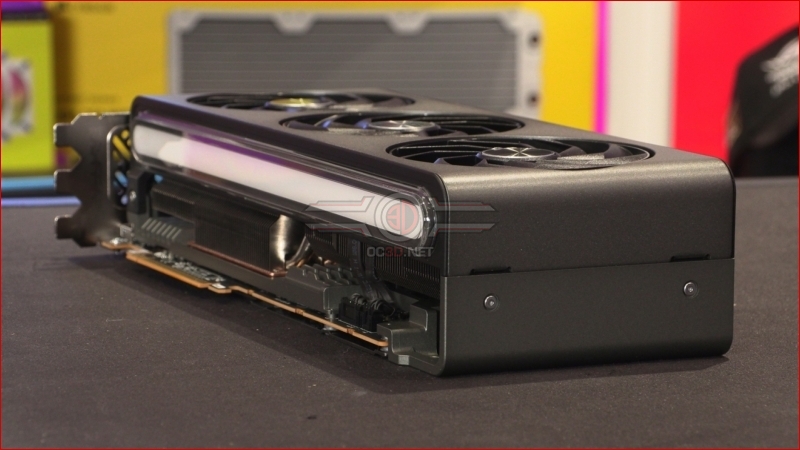 Â
Display outputs are a combination of DisplayPort 2.1 which supports up to 8K @ 165Hz and 8K60 HDMI. That's 54Gbps of bandwidth, or [email protected].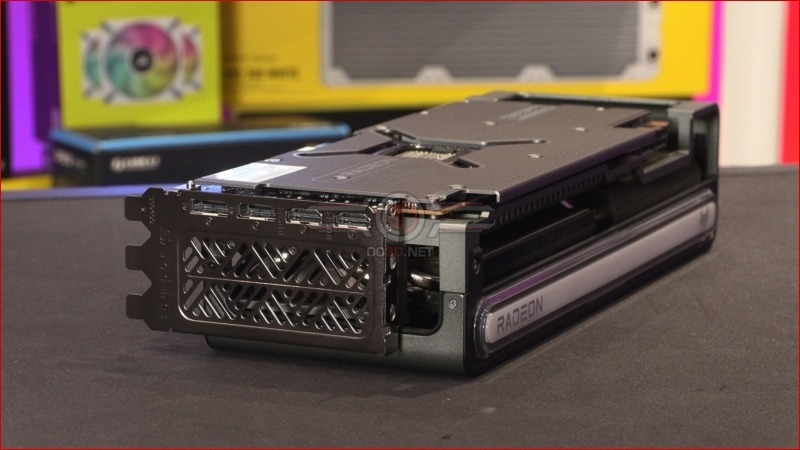 Pretty.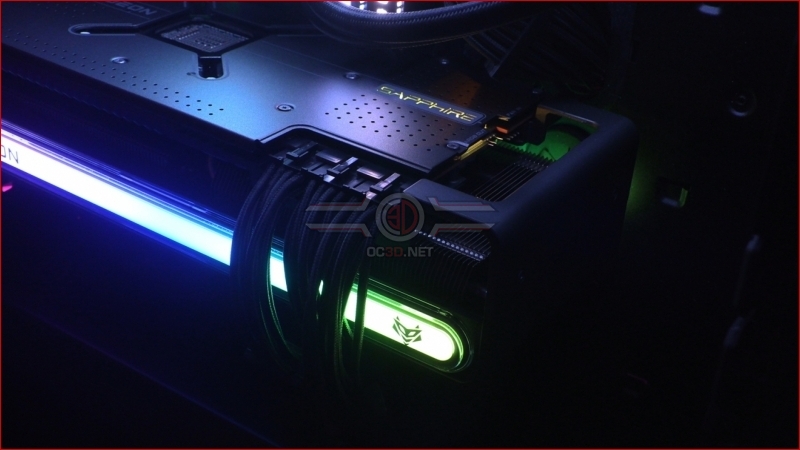 Â
Test Setup and Clock Speeds