ASUS ROG Harpe Ace Aim Lab Review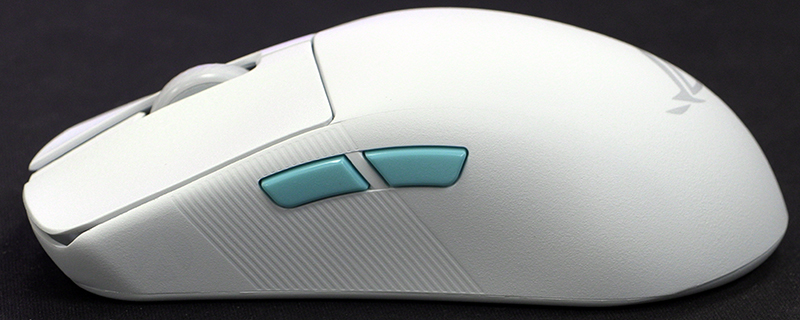 Introduction
More than any other hardware item around, the design of mice truly come in all shapes and sizes. Internal hardware is restricted by the ATX specifications. Keyboards are similarly nearly all a universal size, even if there are ones that have fewer keys than others. Headsets by their very nature have to fit a human head. Mice though, far fewer limitations as anyone who has investigated getting a new rodent can attest.
Just because it's possible to get mice that have umpteen swappable covers and side panels, or angle adjustments, or a MMO level of buttonry on the side, doesn't mean that most people want them. There is always going to be a place in the world for a mouse that is almost entirely sticking to the standard design that has proven successful over the decades, and the ASUS ROG Harpe Ace Aim Lab (phew) is one such HID.
It has an ambidextrous design, albeit in a way that will be familiar to most lefties where the side buttons are controlled by your ring finger instead of your thumb, supreme lightweight and the kind of sensor that pumps out numbers which were once the stuff of dreams. So if you've found yourself wanting a mouse that is simpler than many designs, but also has the potential to be tweaked within an inch of its life, maybe the Harpe is the one for you. Let's find out.

Technical Specifications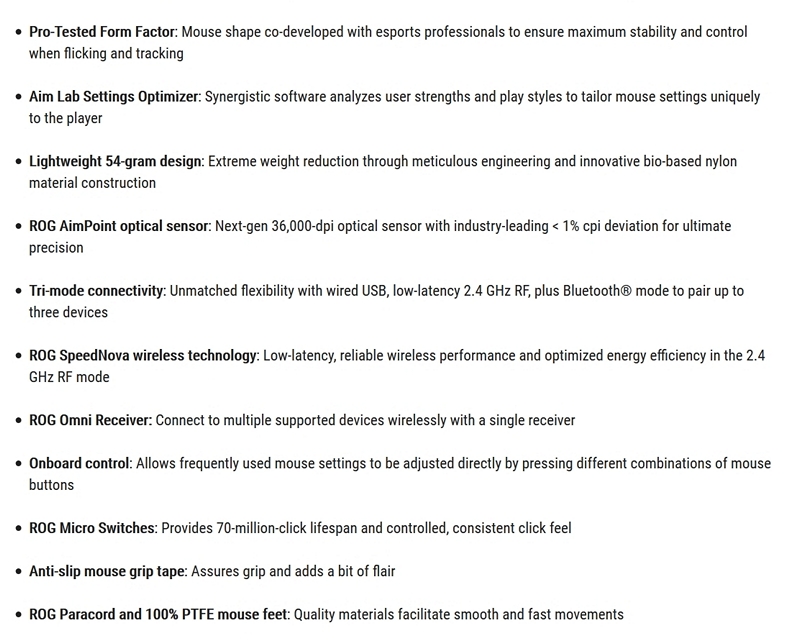 Up Close