ASUS ROG Harpe Ace Aim Lab Review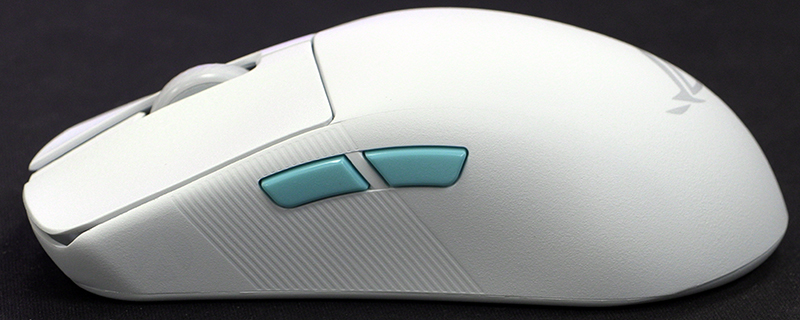 Conclusion
Quite often we see mice which target their design towards those who like flash and flair on their desktop. The kind of product that will grab the attention of passers-by. The ASUS ROG Harpe Ace Aim Lab takes the absolute opposite approach, going for simplicity on the externals and plunging all their hard work into the internals and software side of things.
Externally then, it's a very standard looking mouse, with just a couple of side buttons and a scroll wheel adding to the regular LMB/RMB setup. No extra buttons you can use for profile switching, or those skill buttons that are handy to have under your fingertips rather than somewhere on the keyboard. It's ambidextrous in design, although there are only buttons on the left hand side. This is so common with ambidextrous mice that we think southpaws are probably used to using their ring or pinky fingers to press them. But we're righties, so we can't speak empirically.
The grooved sides give you plenty of grip without being a noticeable texture change in the way that rubberised sides can be. The physical size is narrow, and the pronounced palm hump is only exacerbated by the steep angle to the main buttons. With its 54g weight you can use it for lengthy periods without fatigue setting in, whilst that low weight works in conjunction with the blazing 36000 DPI optical sensor to ensure your crosshairs end up where you want, every time. Couple that to the 70 million click microswitches which are as crisp on the main buttons as they are on the side ones – something that isn't always true – and you have a mouse which almost acts with the power of thought, so light and responsive is it.

The Aim Labs side of things is a free program available on Steam – albeit one with £50 of DLC – that tests the way you actually use the mouse and gives you feedback on your settings such as angle snapping and lift off distance. We all know how high we think we lift the mouse when moving it, but in the heat of battle when the victory is on the line you might lift more, or indeed less, than you imagine. Having a way to test your skills in a synthetic environment and then report back what you're really doing ensures you can have genuinely useful settings faster than working merely on gut-instinct.
With multiple, rock-solid, connection methods, long battery life, light weight and a monster sensor, the ASUS ROG Harpe Ace Aim Lab is the perfect choice for those of you who want an ambidextrous design with the minimum of extra buttons and lighting to distract you from the job of being victorious. It is fearsomely expensive, but if the thought of a lightweight mouse with a class-leading sensor appeals it has enough potential to win our OC3D Gamers Choice Award.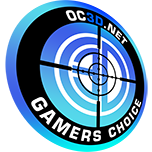 Discuss the ASUS ROG Harpe Ace Aim Lab Mouse in our OC3D Forums.