ASUS ROG Sica MOBA Gaming Mouse Review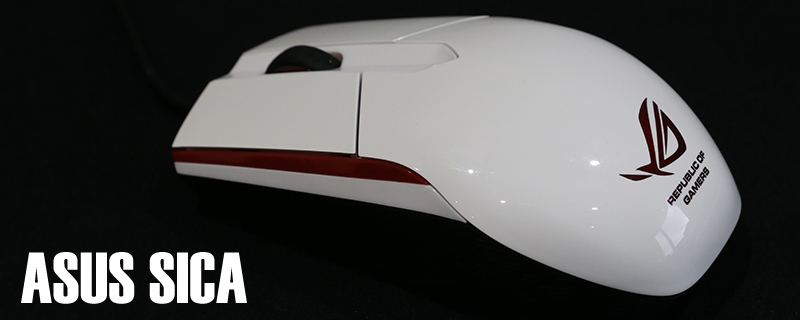 Introduction
One of the most obvious elements to modern technological innovation is very much the 'more is more' approach. When you buy almost anything you'll discover a bewildering array of features that look amazing on the specification sheet and help bump up the price, but the majority of them will remain untouched. Nearly all of us own motherboards with voltage monitoring points, but how many of us even own a multimeter, much less have applied its probes to our PCB?
This has led to a massive groundswell of support for a more minimalist ideology. We recently reviewed the CoolerMaster Masterkeys Pro and that was stripped back and all the better for it. Today we have the ASUS Sica up for review. A pair of mice that hark back to the old days of the Boomslang in that they do one thing exceptionally well, and leave everything else on the table.
If you've bemoaned the influx of gaming mice with more buttons than a dress shirt, then perhaps the ASUS Sica might be just the thing.

Technical Specifications
As you cast your eye down the specifications it reads like almost every other mouse you've seen. Plug and play. Light weight. Optical sensor at a decent 5000DPI. Then you spot the dimensions and notice how tiny it is. And then you see a list of compatible switches. Huh? 
Well the Sica has a trick up its sleeve. You can take it apart easily and change out the Omron switches with no soldering required. Intrigued? Read on.