ASUS ROG Sica MOBA Gaming Mouse Review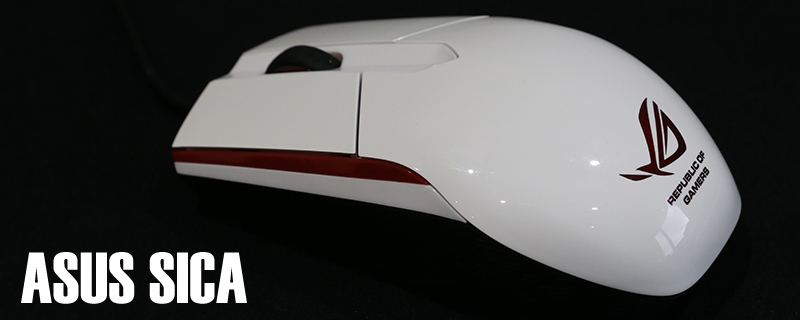 Up Close
Despite the incredibly affordable price tag the Sica is packaged well, combining the obvious ASUS ROG red box design with clear feature lists and, should the picture on the front not suffice, a flap to allow you to get a good look at it prior to purchase.
The Sica is available in both white and a gun-metal grey colour. We have both on test and we think that the white model is very much the one to go for. It just looks so crisp and perfectly suits the minimalist aesthetic.

How minimalist? Well the size is the first thing that grabs your attention. This thing is tiny. If you have been cursed/blessed with childlike hands then the compact dimensions will be very appealing. Secondly there are no side buttons. None. This has been the subject of fierce debate in the offices. We think it's akin to having a mobile phone without a camera. It's taken as the default now, so its absence is a surprise. In place of the side buttons there is a very grippy rubber surface ensuring the Sica stays under control at all times. The underneath holds a secret we'll show you on the next page.
It wouldn't be an ROG mouse without the logo shining brightly, and the one on the Sica is particularly crisp and bright.