Corsair M65 Pro RGB Gaming Mouse Review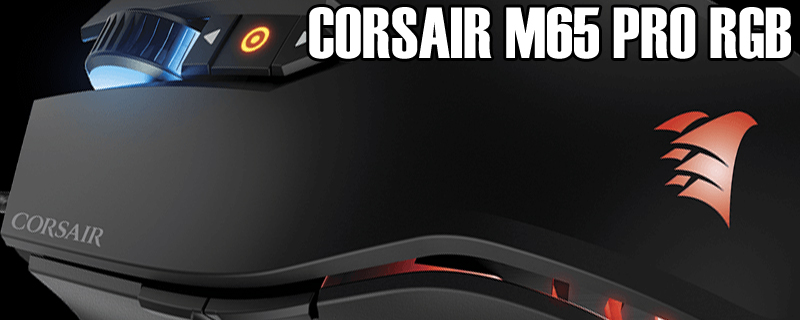 Introduction
It must be tempting when you have a successful product such as the Vengeance M65 to leave well alone. After all, with an 8200DPI sensor it's hardly been overtaken by all the other mice in the ever escalating DPI arms race.
Corsair though are never a company to rest upon their laurels and their designers have taken a fresh look at the M65 and brought it into line with the very latest technological marvels to keep it at the cutting edge of gaming mice.
With the addition of a 12000DPI optical sensor, full RGB lighting and 20 Million click Omron switches to the already excellent adjustable weight system and metal chassis of the M65, the M65 Pro RGB is, on paper, a mouse which should appeal to even the most demanding gamer.
Technical Specifications
Whereas a lot of mice are targeted at the enormous MOBA and MMO markets, the M65 Pro is all about the FPS crowd. Given how first person shooters where the games which defined the multiplayer market – who can forget Thresh winning a Ferrari – it's nice that manufacturers are still rewarding the frag happy audience.