Corsair M65 Pro RGB Gaming Mouse Review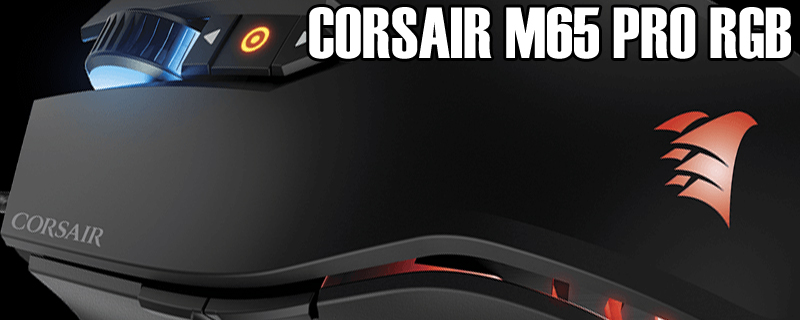 Up Close
The Corsair Gaming range is some of the most eye-catching packaging around thanks to the yellow accents and large product images and the M65 Pro RGB is no exception. All the features are clearly laid out and highlighted so that even if you weren't pre-armed with our review, and if not why not, then you can easily discover what makes the M65 Pro so desirable.
It might be a small thing but we still prefer the bright yellow USB plug from the grey one of the recent Corsair products. However that is the only critique of an otherwise outstanding design. A long, well braided, cable leads to a mouse that is compact without being small and made if high quality plastics. Beneath the sturdy, single piece, top is an all metal chassis with adjustable weighting and a monstrous 12000 DPI sensor.

The M65 Pro is certainly a curvaceous beauty, with deeply scalloped sides that blend into the high arch of the back. As more mice follow the modern design trend of creases and angles it's nice to see one that is so rounded. The back/forward buttons fall nicely under your thumb regardless of your palm/claw preferences, and the big Sniper button – which temporarily lowers the DPI to a level for better headshot accuracy – means you can find it in the heat of battle without requiring tying your fingers in knots to retain pressure upon it.