Corsair M65 Pro RGB Gaming Mouse Review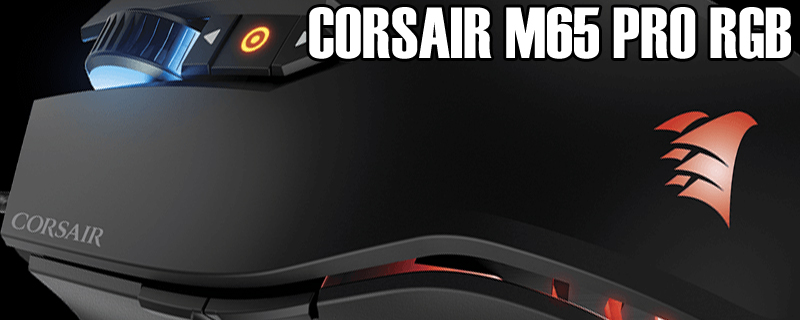 Conclusion
The original Vengeance M65 was a quality mouse with a great design, build excellence and a great sensor, all combining to provide an enjoyable experience.
This update has done everything we could hope for any update of an already outstanding product, namely improve the few areas that have grown weaker due to the endless march of technology without ruining all the points in its favour in the process.
The M65 Pro RGB is as comfortable as it's ever been. A curvaceous design that eschews the modern lean towards sharp angles and creases, it fits as nicely in the palm as a stone worn smooth in time. There is a nice bump which nestles into your palm – if you're the type with a firmer grip on your mouse than the claw style – yet if the claw style is the one for you then you'll find all the buttons well within your grasp. The big sniper button is a particular highlight given the prevalence of DPI reduction options that have found themselves in all mice these days. Usually you have to use an otherwise small button to achieve the accuracy of a temporarily lower DPI, but the M65 Pro goes all in and makes it something that you can keep your hand steadily on whilst blowing the heads off your friends and opponents alike.

Build quality has always been a high point of Corsair products and the M65 Pro RGB is no different. The metal chassis matches up to an adjustable weight system and high quality plastics to ensure that it will last through the years ahead. Beneath the covering Corsair have equipped it with the Omron switches which are such a vital part of a good quality gaming rodent, and it's particularly good to see them employ the 20 Million click lifespan options rather than the more common 10M click models. Anyone who plays something like DOTA 2 or Diablo 3 will know how quickly those clicks can add up, and what might seem like enough to last you into retirement can quickly be used up, so having switches guaranteed to last even the most frantic Hunie Studio gamer is a positive.
The sensor is probably the biggest upgrade, upped from the 8200DPI of the original Vengeance M65 to a massive 12000 DPI here on the M65 Pro RGB. It's way beyond our not-inconsiderable gaming capabilities, but the ability to greatly reduce the sensitivity in games to give even finer control over such an enormous dots per inch rating only enhances the pixel precision available to you from the M65 Pro.
Marry that outstanding build quality and excellent sensor up to full RGB lighting and the always excellent CUE software and the M65 Pro RGB is a fantastic purchase for any gamer and, at only £55, wins our OC3D Gamers Choice Award.
Â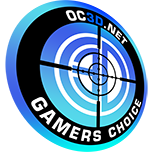 Â
You can discuss the Corsair M65 Pro RGB Gaming Mouse Review in the OC3D Forums.