Corsair Sabre RGB 10K Gaming Mouse Review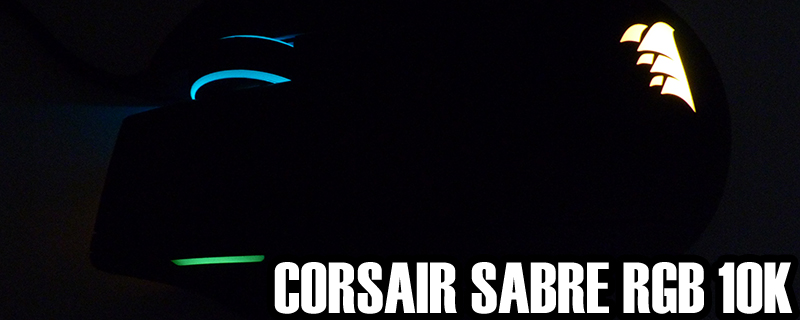 Introduction
One of the things about this job is how certain products stay with you whilst others fade away, and because we have so many things to review it's possible for time to pass more swiftly than you might imagine. 
When the Corsair Sabre RGB 10K arrived in our offices for review we were slightly perplexed. As far as we could remember it was just before Christmas when we reviewed it, so why is it here again? In actuality it was all the way back in November 2014 when we saw the predecessor to today's review, and 18 months is an awfully long time in hardware terms.
However, whilst the 'old' Sabre RGB was 6400DPI, this updated model has a whopping 10000 DPI sensor. In every other regard it's outwardly the same as the the first model we reviewed here, but let's see if there are any other adjustments that have been snuck in through the back door.

Technical Specifications
Certainly if you're the type of person who can't find a mouse capable of the enormous sensitivity you desire then the Sabre RGB will be just the ticket. 10000DPI is a massive number, and one that is way beyond our mortal reaction times to handle on a regular basis. The other attention grabbing number is definitely the 100g weight. With more and more technology crammed into our rodents they have had a tendency to get heavier in recent times, but the Sabre RGB is a featherweight.