SteelSeries Ikari Laser Gaming Mouse
Conclusion
Â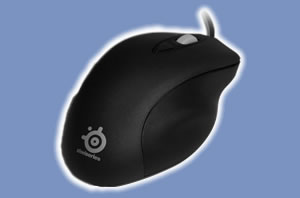 So it's quite clear that the SteelSeries Ikari sailed through our testing with flying colours and performed exactly as expected. So how does it stack up to it's competitors? Well, on paper it loses out in polling rate achieving half of the 1000Hz that the comparably priced offerings from Roccat, Logitech and Razer have. When compared to a Roccat Kone mouse, the difference in polling rate wasn't particularly noticeable and as such didn't hinder it's capabilities. To me, the main selling points of the mouse was it's conservative looks, it's excellent, easy to use software and it's "on the fly" DPI adjustments combined with the inbuilt LCD display. It's build quality was also more than satisfactory and included a couple of nice touches such as braided cabling.
Â
While I am unable to report anything else about the mouse, which makes it stand out against other proven competitors, I can say that it's a more than worthy alternative to similar mice and without any hesitation, recommend it. A top notch product and many thanks to SteelSeries for giving us the opportunity to review their product.
Â
The Good
– Excellent build quality
– Comfortable
– Robust configuration software
– Respectable styling
– LCD display is useful
Â
The Mediocre
– Slightly more aggressive pricing would have sealed the deal
Â
The Bad
– None to report.
Â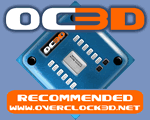 Â
 Â
Discuss this review in our
Forums
.