G.Skill Trident Z5 White DDR5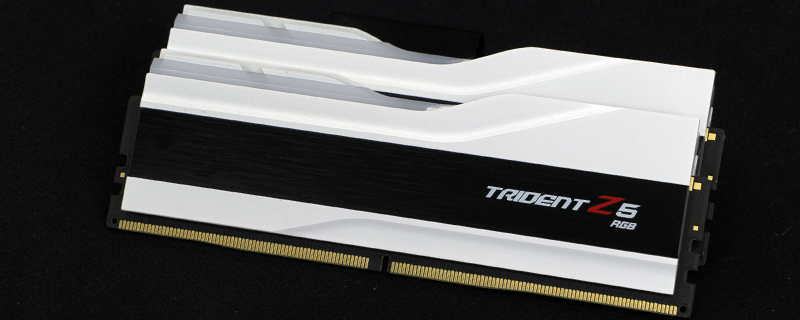 Wrap Up and Video
What continues to amaze us is the amount of variety that G.Skill offer up with regards to their memory solutions.
We could forgive them if they took the path of many other companies by going all in on having a handful of designs all aimed at different segments of the market and forcing you to accept whatever the aesthetics were. Instead they have got a handful of wildly differing designs and then absolutely saturated that product range with every possible combination, letting you go for the memory kit you like the design of, and then picking the one that has the speed, capacity or colouring that best suits your needs.
How many options we hear you say?

Well this Trident Z5 is available in black or white colouring in every possible combination. Those combinations are 32GB (16GB x 2) or 64GB (32GB x 2) in capacity. Those are further available in 5600 MT/s, 6000 MT/s (the kit we have here) and 6400 MT/s. Those speed choices are further delineated across a variety of timings from the CAS 30, 32, 36 and 40, with further versions of those. At the tightest end you can have 30-36-36-89, and the slackest coming in at 40-40-40-96. Suffice to say, no matter your budget, you'll find a G.Skill Trident Z5 to fit.
HERE
You saw on the previous page how well the white kit we have on hand matches up to the white motherboard, and indeed you can peruse a whole host of white hardware options in our recent roundup.
Discuss the G.Skill Trident Z5 selection in our OC3D Forums.