Corsair MP600 Pro Gen4 2TB Review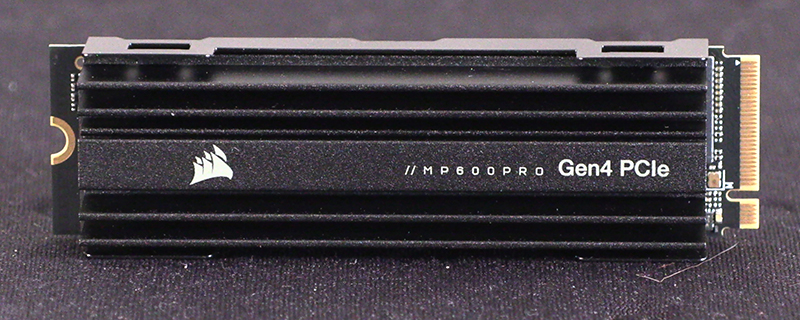 Introduction
Corsair have long been producers of high performance M.2 drives, and we've already seen their first efforts at a PCI Express 4.0 drive in the form of the MP600. This gave slightly better performance than you would expect from PCI Express 3.0 drives, such as their MP510, but didn't fully explore all of the bandwidth available.
With Intel joining the PCI Express 4.0 fray with their Z590 range of motherboards and 11th Gen processors it's no surprise that Corsair have returned with an upgraded MP600 drive that promises to stretch the transfer speeds available on PCIe 4.0 motherboards to the ultimate in the form of the MP600 Pro.
We've got the 2TB model in for review. It looks outwardly almost identical to the regular MP600, but beneath the hood is where the changes have happened. Cast your eye over the specifications and meet us on the next page where we'll show you it in the flesh.

Technical Specifications
 Â