Gigabyte Aorus G5 10000 2TB SSD Review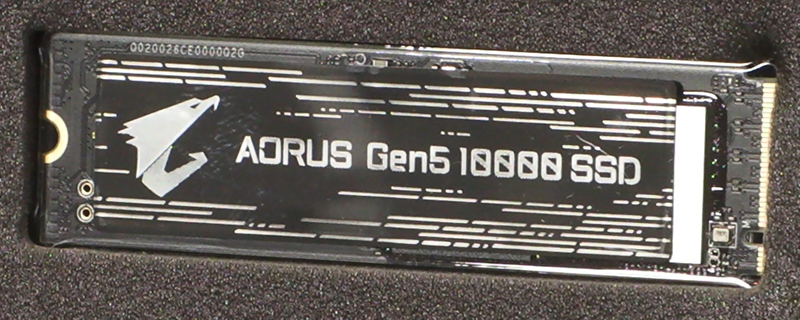 Conclusion
It doesn't take a genius to work out that if you take a new technology and stretch it to its limits you'll have a product which easily sits at the top of all of our performance charts. The Gigabyte Aorus Gen5 10000 is one such product.
However, just a plain "it's the fastest" doesn't really tell the whole story. The read speeds are tremendous, consistently great no matter what block size we threw at it and the many different ways we tested it. If you've been around since the first SATA SSDs were launched you'll remember how read speeds were the main selling point and the thing that the companies themselves made the biggest deal about. In fact write speeds were often sacrificed in an attempt to dedicate more of the controller's horsepower towards those headline grabbing read speeds.
Gigabyte certainly mention the punishingly fast read speeds of the Aorus G5, and they are undoubtedly high, but the write speeds are actually the ones that blew our socks off. When you have peak write speeds up around the 9.3 GB/s mark you realise how blazingly fast the newest Aorus M.2 is, and how perfect it would be for those of you who do content creation with lots of high definition video footage. The Aorus 10000 will never be the thing that causes you to drop frames waiting for it to catch up.

Performance is ultra-high then. It does come at some cost though, and we don't just meant the financial one. Firstly you need a motherboard with a PCIe 5.0 M.2 slot, but also you need that slot to be placed north of your GPU. You have to use the supplied heatsink – our temperatures with it in place peaked at 80°C – and the heatsink is chunky enough you'll never fit it under a GPU. Similarly you need to make sure you have a lot of cool air coming in from the right direction. If you've just got airflow directed at your graphics card then it makes for an excellent wall to block airflow to the M.2.
Like all game-changing items of hardware the Gigabyte Aorus Gen5 10000 M.2 SSD is strictly for those who not only have an application that demands the incredible transfer rates it can deliver, but has the right system setup to fully utilise it. But if you've got the right motherboard, the right airflow, and the funds necessary to purchase it there is nothing else at the user end of the market that comes close and it wins our OC3D Performance Award.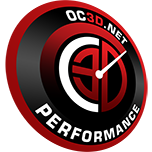 Â
Discuss the Gigabyte Aorus Gen5 10000 2TB SSD in our OC3D Forums.