Gigabyte Aorus G5 10000 2TB SSD Review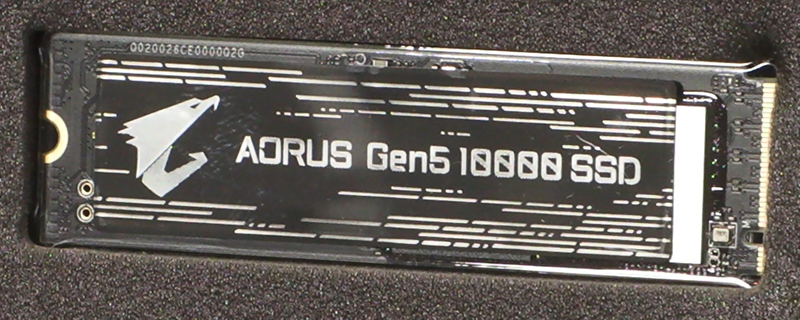 Up Close
As befits a product from Gigabyte's premium Aorus brand, the packaging for the G5 10000 is a design students wet dream. All matte black accented by a holo-effect Aorus logo and model name. It's very attractive and would look great on a shelf. The rear is less flashy because it has to get across all the boring technical information, but that's true of most products.
Within the box, well protected by its high-density foam coccoon, is the Gigabyte Aorus Gen5 10000 itself. This by no means the only thing you have to find a home for within your rig though.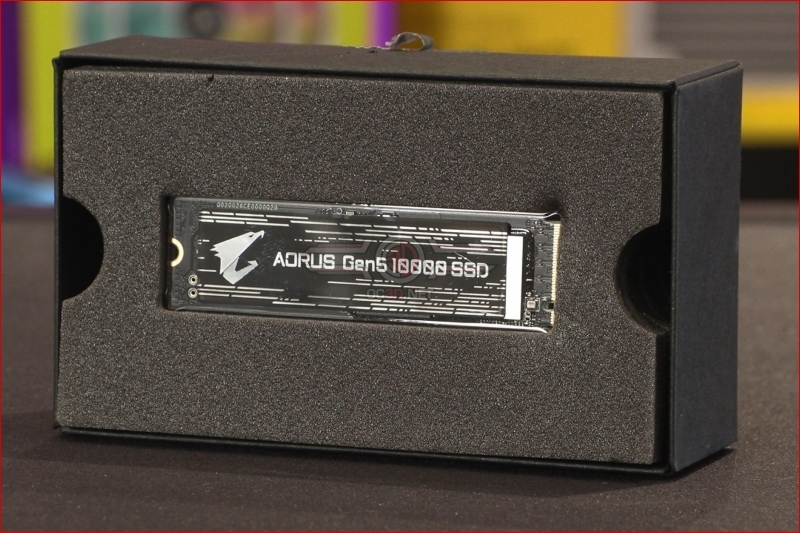 Â
Tada. Enter an enormous heatsink and heatpipe combo, in the nano-carbon coating for which Gigabyte are famed.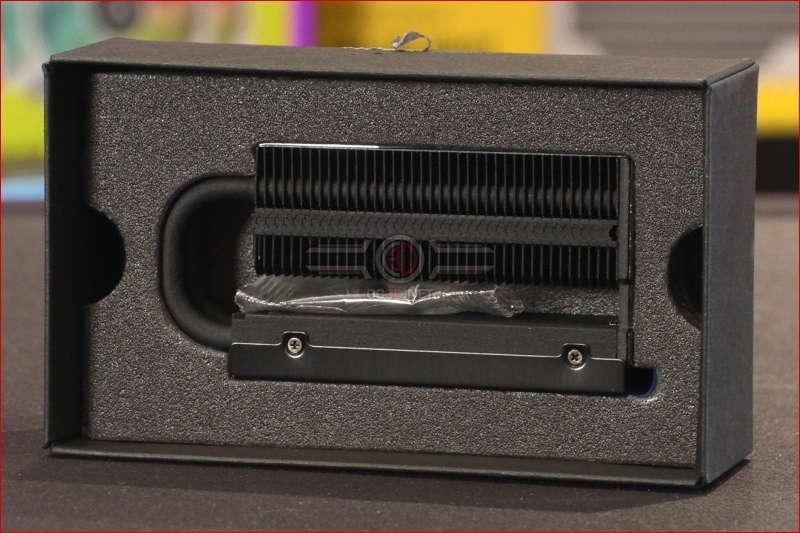 Â
High speed M.2s generate a lot of heat, and the Gigabyte G5 10000 is the fastest of all of them so this heatsink is absolutely not optional. Just look at the size of it! Gigabyte are not messing about here.
This is why we say you need to pay really close attention to which of your M.2 slots is the PCI Express 5.0 one. There is no way you can squeeze this under your GPU. Better to know in advance than be disappointed.
Anvil IOPS