ASUS Zenbook UX305 Review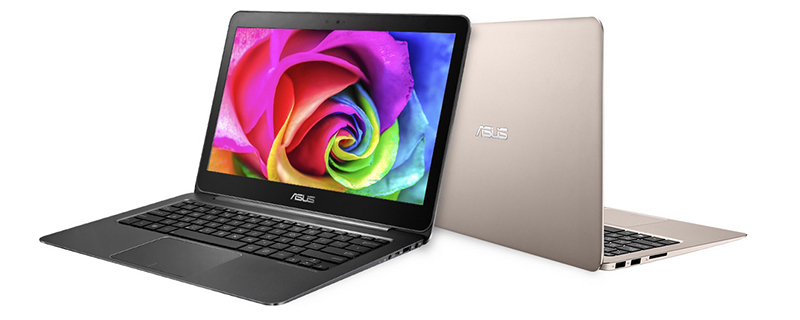 Introduction
To paraphrase Mark Twain, reports of the death of laptops is greatly exaggerated. When tablets first appeared they seemed to be everything a laptop wasn't. Mainly light and user friendly. However, the demand for ever greater performance and a wider array of applications has meant, quixotically, that people carry a tablet about because it's lighter, but also carry a keyboard add-on for productivity. It doesn't make any sense to us. Why compromise?
In an attempt to claw back the difference between laptops and tablets, the shrink war is on and ASUS are very much leading the charge with their Zenbook UX305. To say that this is both small and light is very much understating things. At less than 15mm high and a mere 1.3KG in weight it unquestionably ticks the portable box, but in keeping with ASUS' desire for performance it's also got a hefty dose of hardware backed up by a truly gorgeous screen.
Technical Specifications

There are a few variants of the Zenbook available. In keeping with a cost effective alternative to the horrendously expensive high-end tablets around, we've got the UX305 here with the Core i3 processor, 128GB SSD and 4GB of DDR3.
Rather than run a whole array of benchmarks, we feel this is very much the kind of product that you're either in the market for, or you aren't, and the absolute string to its bow is the battery life, which we'll come to in the conclusion. Sure it's not only about battery life, otherwise we'd all still have Nokia 3310s as our daily phone, but there is much to recommend the UX305, so without further ado let's take a look at it in the flesh.