ASUS Zenbook UX305 Review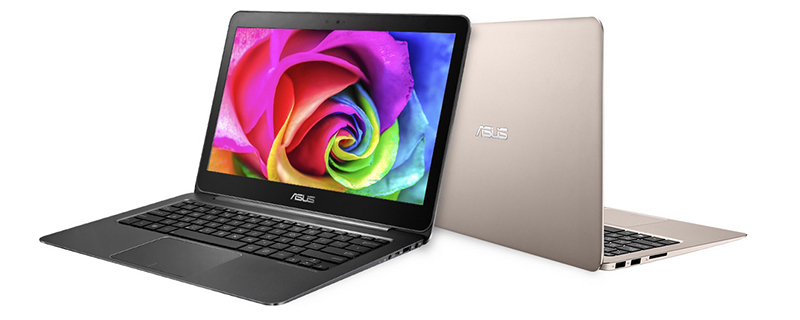 Conclusion
Usually we'd have filled the intervening pages with our usual array of graphs, but there are two sensible reasons why we haven't done so here. Firstly the Zenbook UX305 doesn't really match up to anything we've previously tested, and results in a vacuum are pointless. In comparison to even a desktop i3 there will always be compromises due to the need to keep power draw and temperatures down. Secondly this is a product aimed squarely at the thin and light brigade, and thus it's perfect for use on the train to work or sitting in your local coffee shop of choice pretending to be working on your novel. The Xenbook really will just fit in with your fast paced life style and put a smile on the face who love the look and feel of premium products but refused to buy into or have their wallet raped by Apple. At one point when testing the laptop on a busy train full of white half eaten apple logo's the UX305 made its first OC3D appearance, one of the guys on the table actually asked what it was and couldn't believe the quality for the price and seemed rather disheartened about his £1800 McFruitbook.
In both of those scenarios, and without taking into account the ultra-low pricing of the Zenbook, any attempts at benchmarking it would be meaningless. We can, however, tell you how it was in use.
Unsurprisingly if you're planning to use the Zenbook to frag your friends then a) you'll be disappointed and b) you're totally missing the point. This isn't a gaming laptop, nor would anything about the lightness or low price confuse you to believing it would be. What it does do is perform everything else with surprising levels of aplomb. We've often spoken about how good the Intel Core i3 processors are, and the one at the heart of the UX305 is no exception. When it's paired up with a speedy Solid State Drive and a decent level of memory, as it is in the Zenbook, then there is little you could throw at it that it wont be able to handle.Â

There are some elements which might not be immediately obvious, but that raise the Zenbook above the alternative 'thin above all else' products that an all-aluminium laptop might remind you of. Firstly that screen is delicious. Colours are rich, viewing angles – something that is of a greater importance on laptops – are fantastic, and despite the relative compact nature of the dimensions it has plenty of real estate so you're not stuck endlessly minimising windows. Secondly the sound quality is surprisingly good. It might seem like we're damning with faint praise there, but the first thing that loses fidelity when you shrink the dimensions are speakers as anyone who has a modern television will attest. Somehow ASUS designers have managed to tuck the speakers away on the underside of the Zenbook and yet give us fantastic audio. Sure it wont win any awards at your local discotheque, but neither will you be disappointed at either the volume or richness of the audio it produces. Thirdly, that aluminium chassis hides a fully passive cooling system which somehow manages to not use the chassis itself to disperse the heat produced. We've tested many aluminium bodies that got very warm with extended use but the UX305 definitely isn't one of them. Even tepid is far too strong a word for how warm it gets. Or rather, doesn't.
Lastly something which is the bane of all modern devices, battery life. As the world seems hell bent on producing portable gadgets with 4K screens and Octocore processors that look staggeringly capable for the 15 minutes you can use them between charges, ASUS have gone the other route. Running the "drain my laptop please" battery cycle in PC Mark 8 gave us 7 HOURS between full and flat, and that's deliberately trying to flatten it. Regular use of a more sensible kind (browsing, films etc) will easily cope from breakfast to dinner and everything in between. It's a marvel.
All of which would be worthy of a Gold Award at a distinctly hefty price point, so the £600 or so that the UX305 comes in at makes it something which unhesitatingly wins our OC3D Gold Award. Negatives? We'd quite like a backlit keyboard. Otherwise, nope.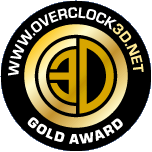 You can discuss your thoughts on the ASUS Zenbook UX305 Review in the OC3D Forums.