MESH Elite Mini Gaming OC Review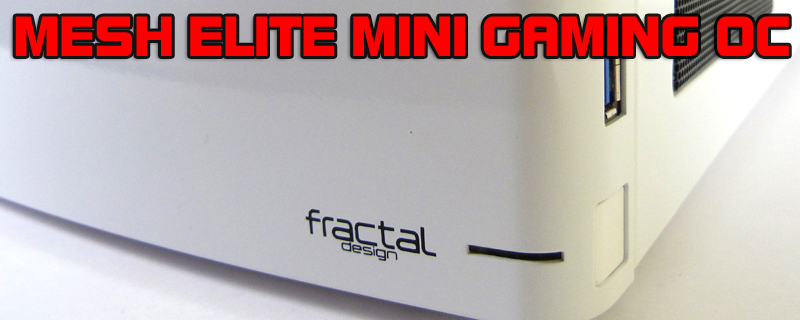 Conclusion
With the electronics world on a seemingly endless quest to make your gadgets and hardware ever smaller, thinner and generally not taking up such huge real-estate (televisions excluded although they have the thinner thing going on) it should come as no surprise to anyone paying attention that the days when you needed a giant case to house your hot hardware are no longer the only path to gaming goodness.
That 'Mini-ITX = HTPC only' mindset is one you'll have to Elite Mini Gaming OC system from MESH Computers ticks all the boxes and provides all the performance you could realistically ask for. If you, like nearly everyone, game at 1920×1080 then there is unquestionably sufficient heft in this little case to give smooth framerates in even the most demanding titles. The only ones that didn't fulfil the 60FPS criteria are titles that come from the console world and thus are smooth enough at even 30FPS. We didn't graph Titanfall because of the frame cap, but the Elite Mini Gaming OC kept things buttery under even the harshest circumstances. So modern games and potential future titles are well catered for.
It's not only gaming that we use our systems for though. Despite having gaming in the model title the Elite Mini Gaming OC is perfectly capable in anything you can throw at it. The i7-4770K is hardly a slow CPU and when it's backed up by some speedy RAM and a high performance SSD the whole system moves along at a snappy pace. Even the mind-blowingly irritating Windows 8 was a breeze to use, with the performance of the Elite Mini Gaming OC helping get from one 'blame it on the muscle memory' error to the right place with the minimum of fuss.

Diminutive of stature doesn't mean poor cooling performance either, with both the R9 290X GPU and i7-4770K kept well within tolerable temperatures and, perhaps even more importantly, you weren't deafened in the process. A careful component choice keeps things cool and quiet. There is very little that can be done to tidy up the internals of such a small case, especially as the Fractal doesn't have cut-outs or space to hide things, but you can tell that care has been taken to keep things as out of the way of the major cooling areas as much as anyone could realistically expect. The inclusion of an external Blu-Ray drive mean that it can also genuinely contend as an HTPC system, even if the performance is far beyond such a pejorative label.
It's always hard not to lean on size/performance clichés, but the Elite Mini Gaming OC is definitely a little powerhouse. Well packaged, good looking, a great choice of components and all at a sensible price put the Elite Mini Gaming OC from MESH Computers firmly in the 'impressive' category and it's a worthy winner of our OC3D Performance award.
  Â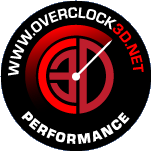 Â
Thanks to MESH Computers for supplying the rig for review. Discuss your thoughts in the OC3D Forums.