MESH Elite Mini Gaming OC Review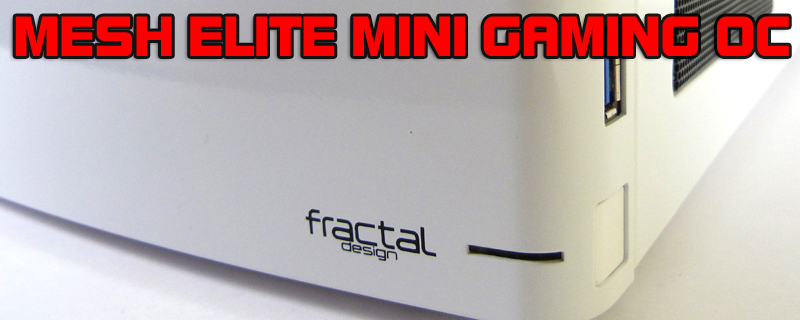 Speeds
As stated in the technical specifications the i7-4770K is mildly overclocked to 4.2GHz. Given how compact the cooling has to be in this case we wont complain at all. The memory, which we'll get to in a moment, is 2133MHz @ CAS10, which is hardly sloth-like.
The SSD that is the backbone of the system is a very good performer, especially in the write and 4K departments, so that should lead to some nifty performance in use.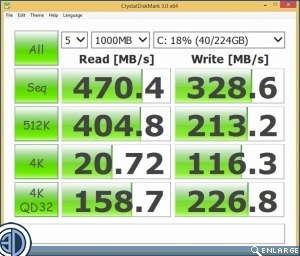 Temps
With the MSI so fresh in the mind, and attempting to do a similar compact arrangement with very similar hardware it seems like the ideal comparison. The Elite Mini Gaming OC has slightly better cooling under load, but there is barely a degree or two in it.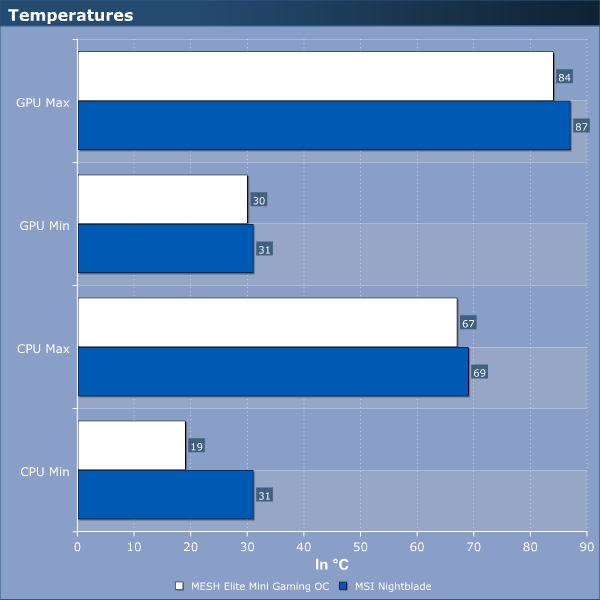 Â