MSI GS70 Stealth Pro Laptop Review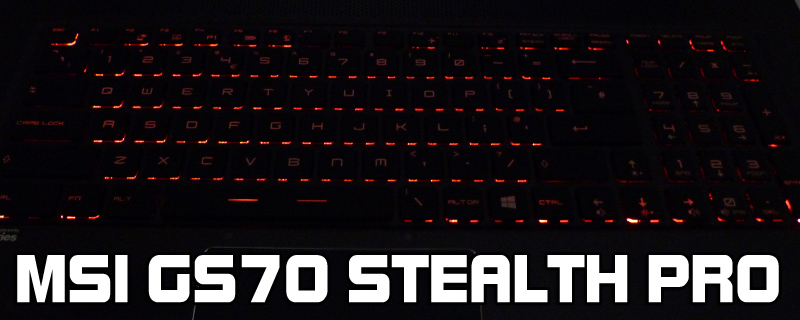 Introduction
MSI have started to gain a serious foothold in the world of laptop computing. They have a range of systems available to nearly every budget and requirement. Regular readers will recall us reviewing the first of their Dragon Gaming range, which was pretty much the genesis for all of their Gaming products, which have almost taken over the world such is the consistent quality.
Technology is most certainly not static though. About the only certainty is that it marches on at a pace that can mean by the time you've saved up for the product you want, it's been superceded at least twice.
The main thrust of current marketing philosophy is to make things lighter and thinner. It's something which began in the tablet world and has quickly moved into nearly every other marketplace, from televisions to laptops. The Stealth Pro, the latest model from MicroStar International, follows this "thin is good, thinner is better" ethos to bring us a chassis under an inch thick.

Technical Specifications
There is a reasonable level of customisation available on the Stealth Pro, covering the main elements that you can usually change on a laptop. Our review sample came equipped with a 128GB Toshiba SSD, 16GB of 1600MHz memory and the Intel i7-4700HQ CPU which is a hyperthreaded 2.4GHz quad core with turbo up to 3.4GHz. Pretty brisk.