MSI GS70 Stealth Pro Laptop Review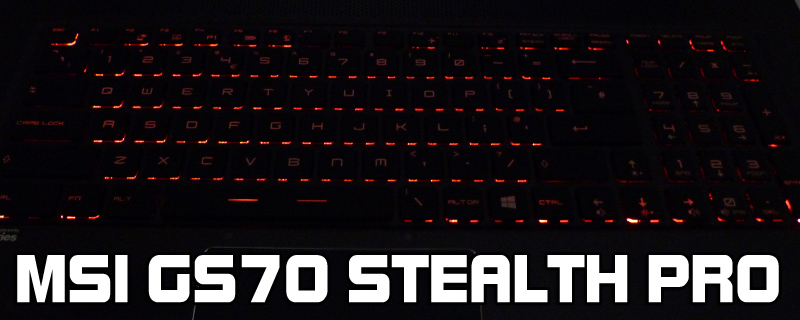 Software
As well as the inclusion of Windows 8.1, still not much cop on a non-touchscreen but it's at least not wilfully rage inducing now, MSI have bundled all the control software you need to be up and running in an instant. The Sound Blaster Cinema assists in tailoring the excellent audio to your tastes.
Although the keyboard lighting isn't as fulsome as we'd choose, you can still pick your colour for three sections. It blends well between them too so you can setup rainbows if your heart desires.

The merits of the KillerNIC are hotly debated, but at the very least you're no worse off than you would be with a regular LAN solution. Finally the MSI Centre keeps you updated on power consumption, battery charge left and all the other handy bits of information that appeal to geeks like us. 41W at idle backs up the lower power demands of Intel's Haswell CPUs.