PC Specialist Hyperion Zen Review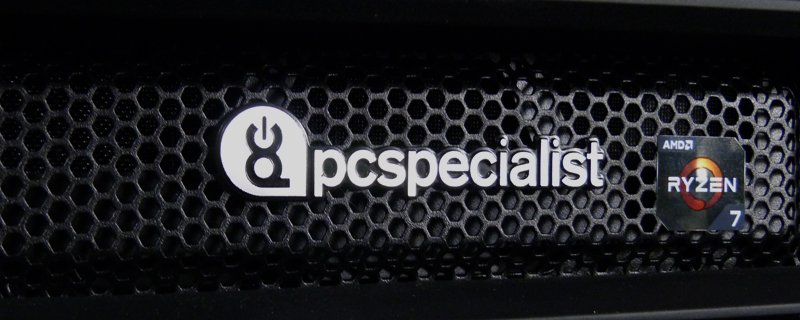 Introduction
The AMD Zen architecture and Ryzen CPUs blew us away with their performance. It's been a long time since AMD were a genuine contender and they unquestionably are now. Whether it's the raw capabilities of the Ryzen 7 processors or the oodles of technologies stuffed into the X370 chipset, the combination of performance and hardware with the classically affordable pricing of the AMD range have pegged them as a serious choice for those who require bundles of cores.
Whilst the Ryzen 7 1800X was the first CPU we looked at, we think that the Ryzen 7 1700 provides the best balance of performance and price. Like the best processors of old it is capable of being overclocked to the model above it in the range, and that ticks a lot of our desirability boxes.
When PC Specialist told us that they had one of their water-cooled systems based upon the Zen architecture we just knew we had to take it for a spin. Once we discovered it was called the Hyperion Zen we had Borderlands flashbacks and definitely wanted to see what it could offer.

Technical Specifications
A quick rundown of the specifications reveals that the Hyperion Zen is the best of current hardware. There is the super-speedy Ryzen 7 1700 in the best X370 motherboard we've tested in the ASUS Crosshair VI Hero. Windows 10 is kept speedy by the M.2 Samsung PM961 NVMe drive, and your games are run buttery smooth by the best GPU around, the GTX 1080 Ti. About the only thing that isn't at the peak is the 2133 MHz RAM, but even here 2133 MHz is plenty fast enough for the majority of users. All of that hardware is kept cool by the PC Specialist High Kit comprising a full range of EK hardware including two radiators and the gorgeous X3 reservoir.
CPU

AMD Ryzen 7 1700

Motherboard

ASUS Crosshair VI Hero

RAM

16GB Corsair Vengeance 2133MHz

GPU

nVidia GTX 1080 Ti

Storage

512GB Samsung PM961 and 2TB Western Digital Black

PSU

Corsair RMx 850W

Cooling

Liquid Series High Kit comprising :




EK Supremecy EVO




EK-CoolStream PE 360




EK-CoolStream PE 240




EK X3 250 Reservoir




EK XTOP Revo D5




EK FC Nickel