PC Specialist Glacier Review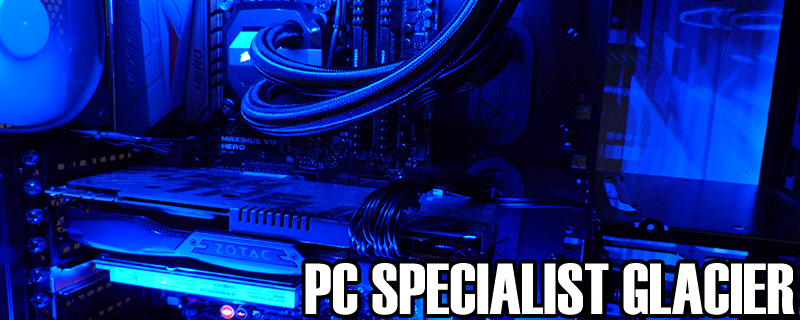 Conclusion
It's usually at this point where we retire with a few beers to discuss the relative pros and cons of the item on test, and come to a consensus of opinion. The PC Specialist Glacier is so good, with a specification so well chosen, that our local pub thinks we've abandoned it. No discussion needed, this is an outstanding system with fantastic build quality and a seriously good price.
We can't think of a single thing we'd change. At all. Sure you could make a case to go to SLI GTX 980 Tis, but you really need a 4K monitor to make the most of that arrangement and, despite prices tumbling, it's something that most of us haven't got. Maybe if you were particularly demanding you could switch out the HDD for a giant SSD, but again you're pushing the price beyond the £2000 mark which we think is too much, given the speed at which technology marches on.
Fortunately the inevitable move of technology isn't something you'll need to concern yourself with when it comes to the PC Specialist Glacier. It is crammed full of the best of everything currently available. Basing the system around the most up-to-date chipset Intel has to offer, the Z170, and using the best of the ASUS ROG motherboards in the Maximus VIII Hero provides an excellent platform from which to build up a system of incredible performance. The Intel i7-6700K is already a blisteringly powerful CPU, but the 4.65GHz overclock included with the Glacier takes it to new heights. Back all that up with 16GB of 3000MHz Corsair DDR4 and even Windows 10 wont be able to grind things to a halt. Not that anything would slow down even in the unlikely event you decided to edit raw 4K video footage, as the Intel 750 is so fast it's difficult to get a grasp on. We're used to 40 or 50MB/s transfer rates, and thus a 550MB/s SSD is still plenty fast. The Intel 750 NVMe taking advantage of the PCI Express bandwidth to deliver over 2GB/s read speeds and 1GB/s write speeds means that even the most mundane tasks go by in the blink of an eye. It's mind-bendingly fast. All that is before you've taken into account the 'best in class' GTX 980 Ti which is capable of running everything you can throw at it and the Corsair 850W PSU which provides plenty of overhead should you wish to expand in the future.

All that hardware would be desirable in and of itself, but wrap it up in the glorious 780T chassis, bathe it in bright blue lighting and give it the outstanding build quality, attention to detail and warranty that are the hallmarks of a PC Specialist system and it's an absolute steal at £1799. As if that wasn't enough it's also quiet despite the amount of fans in the 780T, and everything is kept frosty, in keeping the Glacier nomenclature. There isn't a single piece of hardware we'd change and the PC Specialist Glacier easily wins our OC3D Gold Award.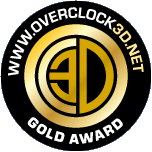 Thanks to PC Specialist for supplying the Glacier system for today's review. You can discuss it on the OC3D Forums.