PCSpecialist Torva Pro R Review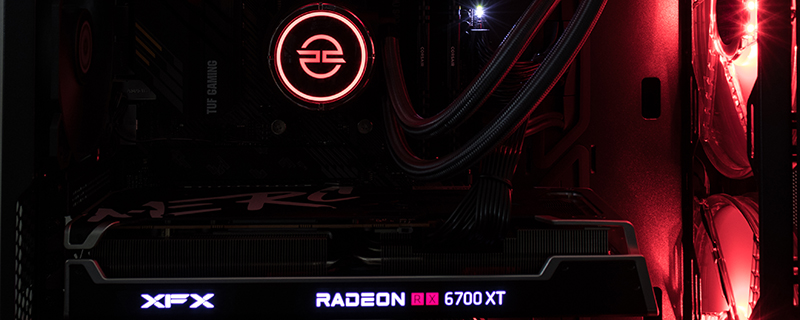 Introduction
Whenever the word gaming crops up in product names it usually means either the company is hopeful or the price will be through the roof. As anyone who has looked at prebuilt gaming PCs will know, many of them are more PCs than they are good for gaming, and the ones that are good for gaming usually come with a price tag you'd more expect to find on a 80 inch LED TV.
PCSpecialist have always been good at not only specifying excellent systems with little fat around the edges to drive the price up, but also letting you configure them pretty much exactly to your tastes.
With their newest model, the Torva Pro R, we have a system that ticks both the very capable gaming box, the all-rounder box, and manages to do it at a seriously attractive price point. With the eight core Ryzen 7 5800X beating at its heart you know you'll be getting excellent CPU performance for video encoding and all the ancillary tasks we do each day, whilst the graphics are courtesy of the 1080/1440 price/performance champion, the Radeon RX 6700 XT. It's extremely desirable and, as is the PCS way, has nothing you don't actually need. In short, if you were looking for a whole system that costs less than a RTX 3090 but has no real weakpoints at normal gaming resolutions it could be the very system you were looking for. Let's check it out.

Technical Specifications
As always our system comes from PCS with their own take on the build, and as always we have to mention that the current climate doesn't guarantee you'll be able to get this exact LIAN LI case, nor this exact XFX Merc 319 GPU. But whatever you get will be in the ball park, and thanks to their near infinite configurator possibilities you'll be guaranteed to get exactly what you expect. No nasty surprises is something we can get on board with.
| | |
| --- | --- |
| Case | LIAN LI Lancool 215 |
| CPU | AMD Ryzen 7 5800X Eight Core |
| Motherboard | ASUS TUF Gaming B550-Plus WiFi |
| RAM | 16GB Corsair Vengeance 3600MHz |
| OS Drive | 500GB Seagate Firecuda 520 Gen4 NVME |
| Data Drive | 1TB Seagate Barracuda |
| GPU | XFX Merc 319 Radeon RX 6700 XT |
| PSU | 750W Corsair TXm 80 Plus Gold |
| Processor Cooling | PCS FrostFlow 240 RGB AIO |
| Extra Fans | 1 120mm Exhaust Fan |
| Case USB | 2x USB 2.0 front |
| Operating System | Windows 10 Home 64bit |
Â