PCSpecialist Quartz Spark Review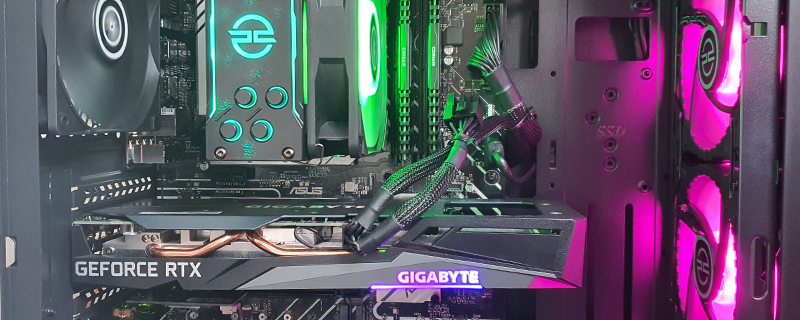 Introduction
Sometimes at OC3D Towers we get a strange combination of reviews. Today, as perhaps befits April Fools Day, has been one such day.
Pourquoi? Well this morning I wrote about the RTX 3090 Ti, a graphics card that is the fastest on the planet and costs nearly £2000. Now we have another gaming machine, priced so competitively that you could buy it, and a desk, monitor, chair and a whole selection of games for the same price.
It's very easy when looking in to the world of PC Gaming to be put off by the gatekeeping nonsense that is the "Ultrawide 5K at 200FPS or nothing" brigade. Realistically though anything capable of playing games at 1080P is good enough to get you on the ladder. That's the whole point of PC Gaming and the endless upgrade potential available to you. Get a system, work out the rest later on. It would be so easy to think of gaming as being able to play Cyberpunk 2077 in 4K Ray Traced glory, but the reality is that tons of the very best games don't require hardware anything like that powerful. The Nintendo Switch does well enough despite not being a powerhouse. Hades is one of the best games of the last decade and runs on anything more powerful than the proverbial toaster. What if you wanted a system that afforded you the chance to play 95% of everything worthwhile, and will still do well enough at the 5% that is left to not leave you watching a slide show.

Regular readers will know that we love an affordable processor, and the release of the RTX 3050 seemed like the perfect chance to blend a very solid system at a price that seems barely believable.
Test Setup
So what does the PCS Quartz Spark bring you? How about a Quad Core Intel 12th Gen CPU, 16GB of DDR4, the ASUS B660 Plus motherboard, a M.2 SSD, Windows 11, Wireless networking and the all-important Nvidia RTX 3050 GPU. Wrap it all up in PCSpecialists own Spectrum Mid-Tower case and for £899 you're getting a whole heap of gaming potential. If you like the look of this you can find this exact system here.
| | |
| --- | --- |
| Case | PCS Spectrum RGB Mid Tower |
| Processor | Intel® Core™ i3 Quad Core Processor i3-12100F (3.30GHz) 12MB Cache |
| Motherboard | ASUS® PRIME B660-PLUS D4 (DDR4, USB 3.2, 6Gb/s) |
| Memory | 16GB Corsair VENGEANCE DDR4 3200MHz |
| GPU | 8GB NVIDIA GEFORCE RTX 3050 |
| Storage | 1TB PCS PCIe M.2 SSD (2200 MB/R, 1500 MB/W) |
| PSU | CORSAIR 550W CV SERIES |
| CPU Cooler | PCS FrostFlow 100 RGB V3 Series |
| Wireless Networking | INTEL® Wi-Fi 6 AX200 2,400Mbps/5GHz, 300Mbps/2.4GHz PCI-E CARD + BT 5.0 |
| OS | Windows 11 Home 64 Bit |