ASUS ROG Ryujin III 360 ARGB CPU Cooler Review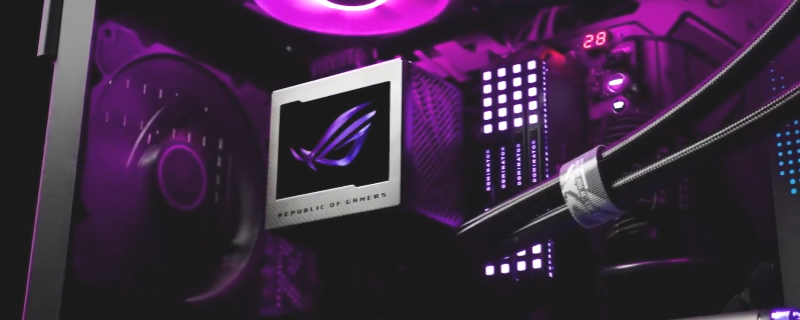 Conclusion – This is the most ROG of ROG products
ASUS' ROG Ryujin III ARGB CPU cooler is a mixed bag, as while it is the best performing heatsink that we have ever tested, it is a product that is arguably too premium for its own good. This is a product for hyper-enthusiasts and hardcore ROG fans, it's not for the PC gaming masses or anyone without an abundance of expendable income.Â
Let's start with the Ryujin III's looks. This AIO looks fantastic with its large LCD display, its aluminium shroud, and its daisy-chained RGB fans. ASUS has clearly put a lot of effort into making these AIOs look and feel premium, with this cooler's aluminium bezel being a refreshing change to the plastic that we normally see on AIOs. That said it cannot be argued that some of these premium add-ons are necessary to deliver strong cooling performance.Â
With the Ryujin III's upgraded ARGB screen, users can display longer, and higher framerate animations and GIFs, giving the unit a higher level of customisability than before. The screen is also a higher quality display than what was used with the Ryujin II, which means that the Ryujin III looks better and is more customisable than its predecessor.

Performance-wise, ASUS; ROG Ryujin III is the best performing All-in-One CPU liquid cooler that we have ever tested. It tops our performance charts at all fan RPM levels, outperforming everything else that we have tested. While models like the ROG Ryou and EK Nucleus CR360 Lux can get close to the Ryujin III 360 at their highest fan RPMs, the Ryujin is currently the leader of the pack.
Sadly, while the Ryujin III is a strong performer as far as cooling is concerned, it does not excell when it comes to noise levels. While ASUS were proud to say that they are amongst the first companies to utilise EK's new 8th Generation Pump, we found that these pumps were noisy during operation. While these AIO pumps wouldn't deafen you, we could hear than over the fans of our system and across the room. While music or podcasts will drown out this noise, if you like a quiet room the RYOU III's pump will be an annoyance. Even lowering the pump's RPM didn't fully address this issue, which is frustrating. If ASUS could silence this pump, the Ryujin III would be a phenomenal product.
While the pump noise of the Ryujin III is frustrating, the main problem that the Ryujin III has is its pricing. At the time of writing, ASUS' ROG Ryujin III 360 ARGB CPU cooler costs £449.99 at Overclockers UK. That level of pricing is insane for a CPU cooler, and is more than what most PC builders would spend on a CPU, never mind a cooling solution. Currently, ASUS' ROG Ryou III 360mm heatsink costs £299.99, and honestly we feel that this is what the Ryujin III should cost (and the Ryuo should be much cheaper). Even then, this would make the Ryujin a hugely expensive product.
ASUS' Ryujin III 360 ARGB is an incredibly expensive product, so much so that out recommendation is that most PC builders should invest is something more affordable. While the Ryujin III is a strong performer in raw cooling terms, something like EK's Nucleus CR360 Lux D-RGB (£189.99) can also deliver strong cooling performance while not costing the earth.Â
As it stands, ASUS' ROG Ryujin III is the best performing CPU cooler that we have ever tested, but it is let down by its eye-watering price and the unit's loud pump. You'd have to be one of the world's largest ROG fans to want to pay nearly £450 for this CPU cooler, as you could achieve similar levels of cooling performance with AIOs that are less than half of the price. Then again, what you are paying for here is this AIO's premium features and its place within ASUS' ROG ecosystem. Â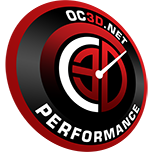 You can join the discussion on ASUS' ROG Ryujin III 360 ARGB CPU liquid cooler on the OC3D Forums.
Video