be quiet! Dark Base 701 PC Case Review
Introduction – Meet the Dark Base 701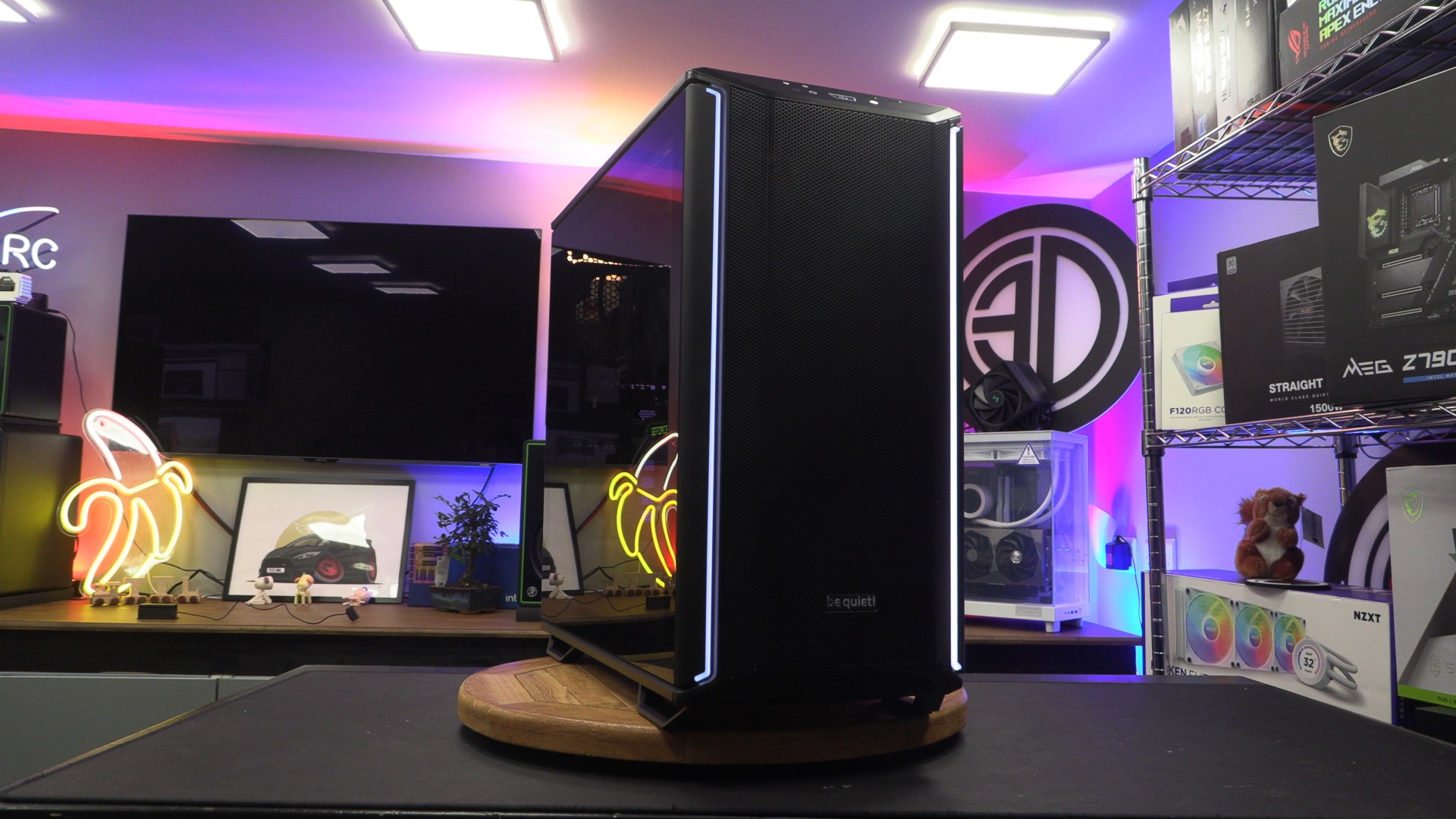 be quiet's continuing their case lineup revamp with their new Dark Base 701
be quiet are currently revamping their entire PC case lineup. In recent months we have reviewed both the be quiet! Dark Base PRO 901 and the Shadow Base 800 FX. Now, we are looking at the company's new Dark Base 701.
So where does the 701 fit in be quiet's product line? Well, roughly in the same place as their premium Shadow Base 800 models. Yes, 800 is higher than 701, but be quiet's Dark base series is higher than their Shadow Base series. Yes, be quiet's case naming scheme has gotten confusing, though it makes sense if you consider the 701 as a lower-end version of the company's larger 901 chassis.
With subtle RGB lighting on the front, an invertible motherboard tray, and support for up to EATX (up to 275mm wide) motherboards, this case is large enough to accommodate most modern hardware configurations.

Made with airflow in mind
The Dark Base 701 succeeds be quiet's Dark Base 700. The Dark Base 700 was designed with inaudible operation in mind, resulting in airflow restrictions. Recent years have seen PC components become more power-hungry, increasing the airflow/cooling requirements of PC case designs. With this in mind, be quiet has created their new 701 chassis with fully perforated mesh panels to increase system airflow.
Pricing and availability
be quiet's Dark Base 701 will be available to purchase starting today with a recommended retail price of $229.90 / €229.00 / £229.99. This case is only available in black. This makes the Dark base 701 more expensive than be quiet's Shadow Base 800 FX series cases in all regions.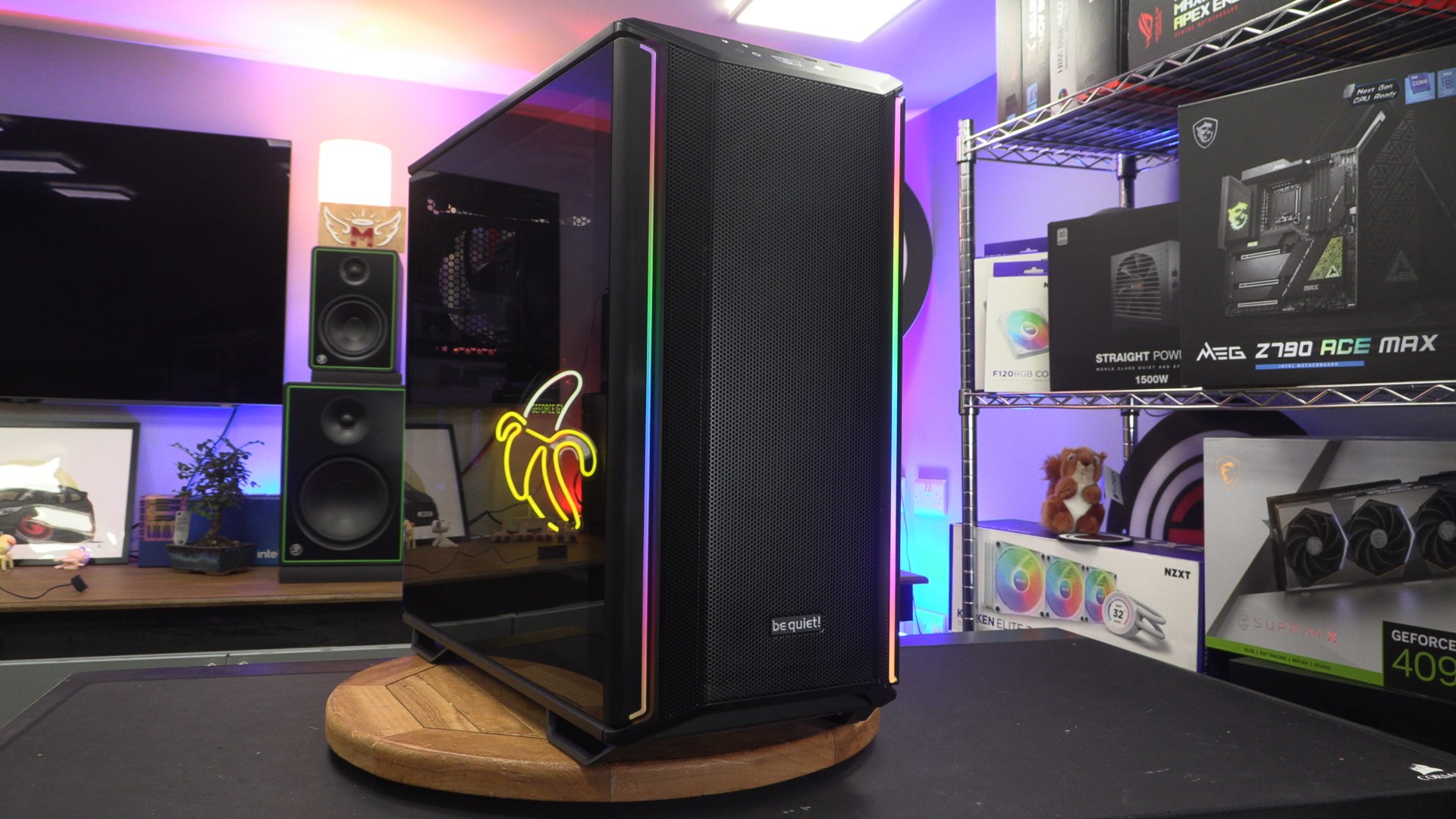 Fan and Radiator Compatibility
The Dark Rock 701 features support for up to two 360mm liquid cooling radiators. These radiators can be placed at the top or front of the case. The case also supports ATX PSUs that are up to 250mm long, and graphics cards up to 430mm long.
Fan-wise, up to three 120mm/140mm fans can be fitted at the top or front of the case. One additional 120mm/140mm fan can be fitted at the rear of the case. For added airflow, an extra 120/140mm fan can also be added to the bottom of the case.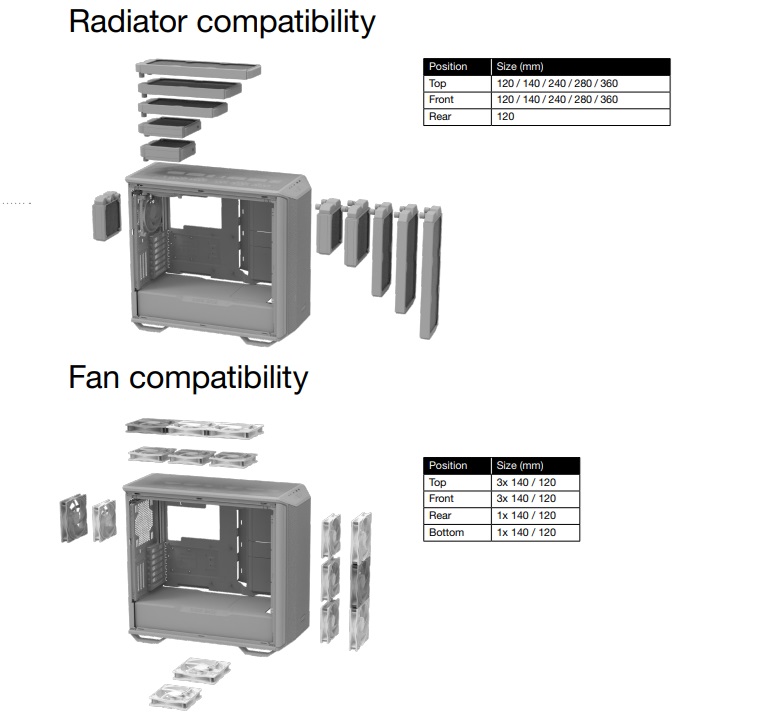 The Dark Base 701 has lots of Removable Parts
be quiet's Dark Base 701 features a huge number of removable parts. Users can easily remove the 701's front and top radiator/fan mounting plates. This makes the PC building process simpler, and makes it a lot easier to upgrade, or clean your PC. With so many removable parts, users can easily give their systems a new look by painting some elements of their case. This will void your warranty, but so would most PC mods.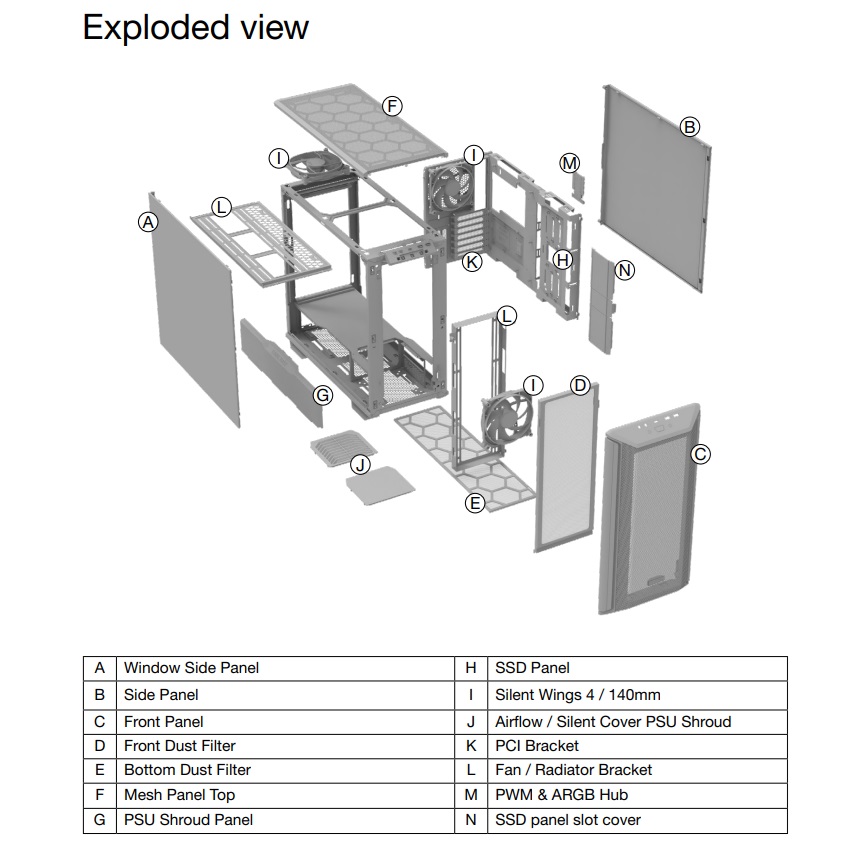 Inverting the Dark Base 701
One of the key features of the Dark Rock 701 is its support for an inverted motherboard layout. This is a great feature for PC builders who like the idea of this alternative PC layout. It's also a great option for changing up your system after your initial build. When compared to the Dark Base 700, the 701 has a simpler inversion process that requires fewer steps.