Cooler Master MasterLiquid 360 Atmos CPU Cooler Review
Introduction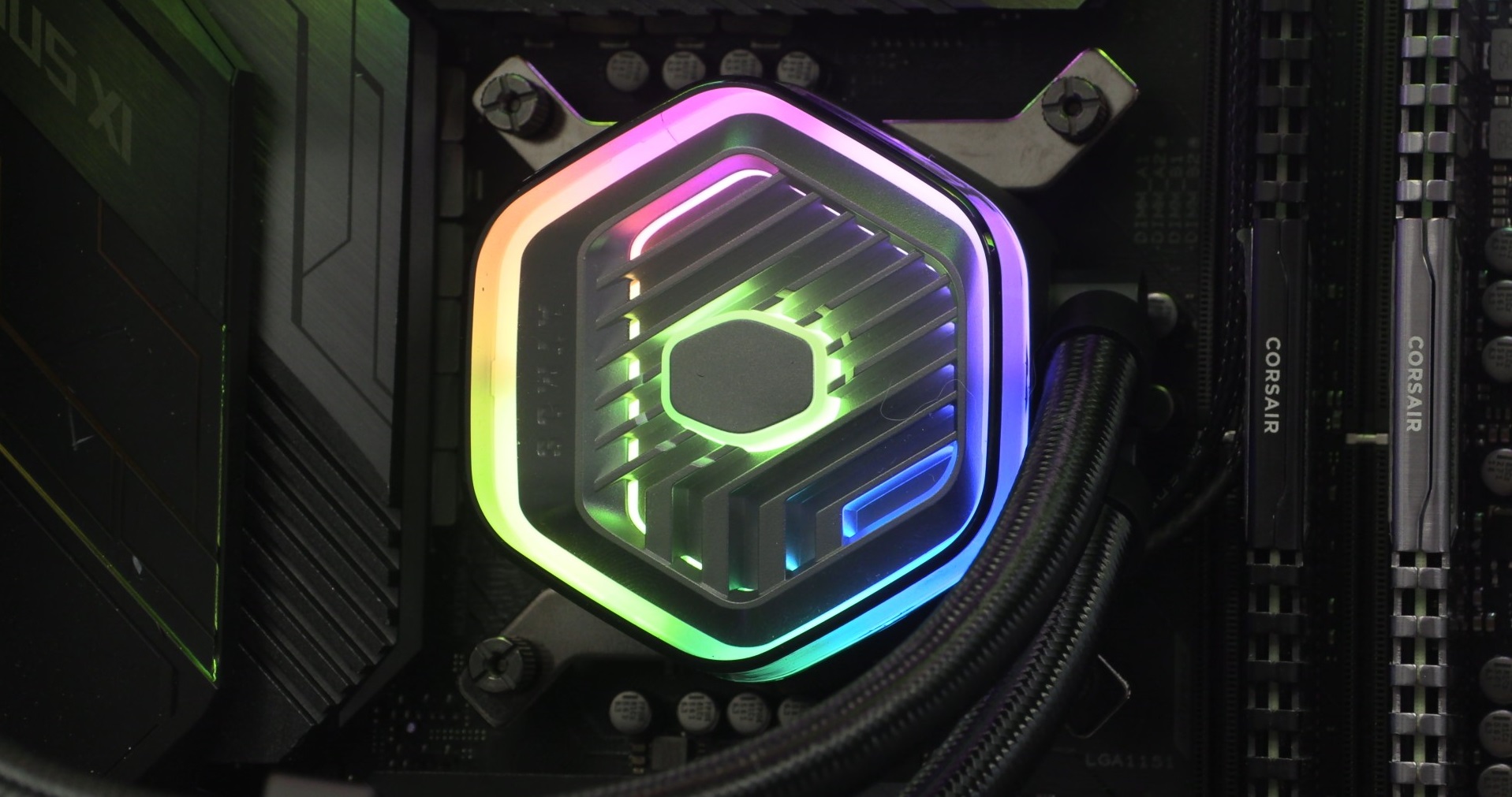 Meet the Cooler Master 360 Atmos
Cooler Master has expanded their heatsink lineup with their new MasterLiquid Atmos series of CPU liquid coolers. With their new pump design, enhanced customisability, and pre-installed fans, Cooler Master new 360 Atmos heatsink promises strong cooling performance and enhanced ease of use. Today, we will be looking at the Cooler Master 360 Atmos, and put it up against the best CPU coolers available.
One of the things that Cooler Master stressed with this launch is that they have made efforts to construct their new Atmos heatsinks in an eco-friendly way. This includes making the pump top out of 100% recycled material. This cooler's box is now 30% smaller than its predecessor. We can go on, but I think you get it.
With this new AIO comes Cooler Master's new MasterCTRL software. This tool can be used to control your system's RGB lighting, monitor system thermals, and adjust fan speed profiles and other variables.

Earlier this year we reviewed Cooler Master's MasterLiquid 360L Core CPU liquid cooler. The Cooler Master 360 Atmos is a higher-end CPU liquid cooler that promises higher levels of thermal performance, a longer warranty, and an enhanced pump design.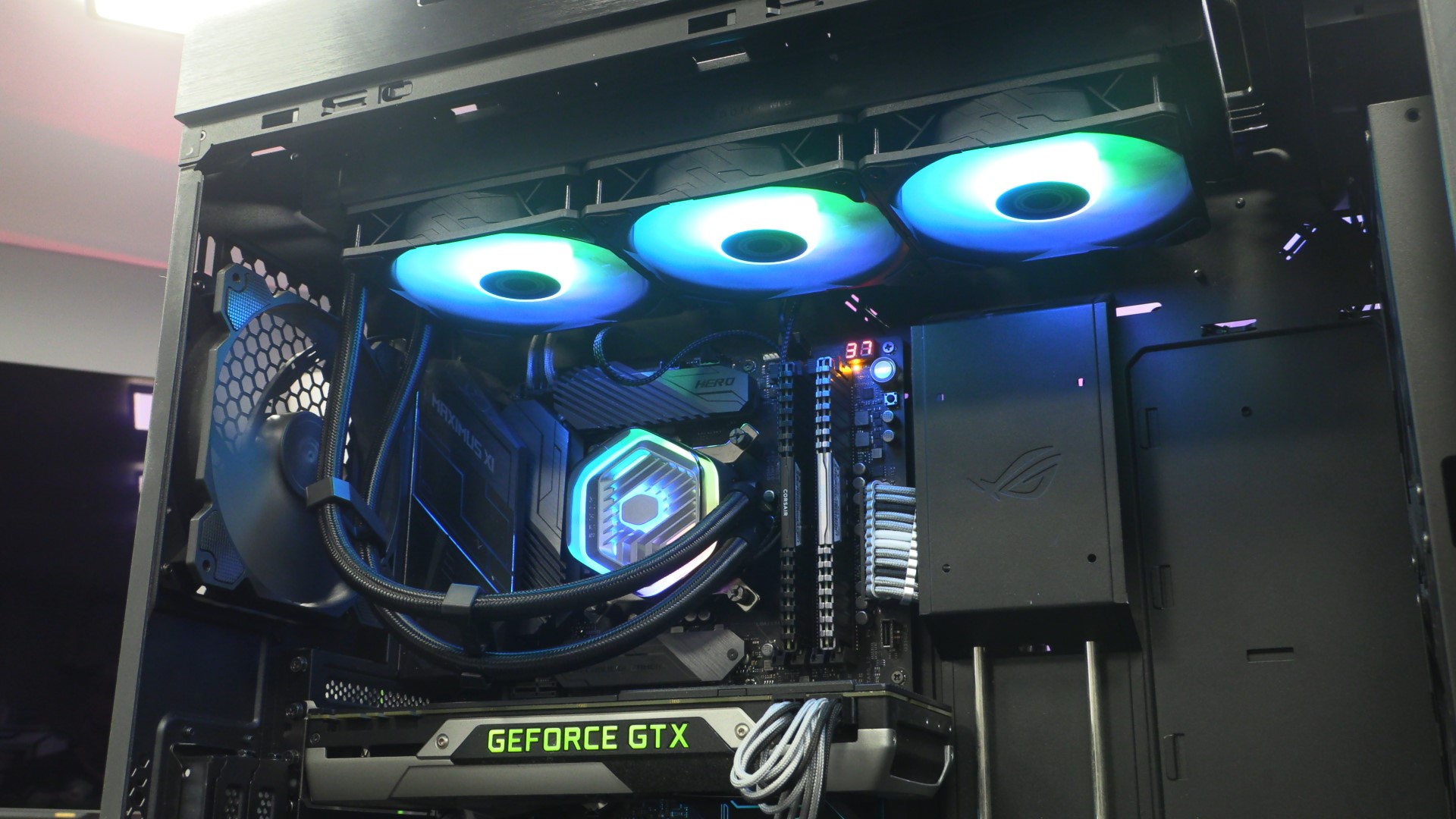 Cooler Master MasterLiquid 360 Atmos Specifications
The MasterLiquid 360 Atmos is a 360mm CPU liquid cooler that features three Cooler Master SickleFlow Edge fans. With support for Intel's LGA 1700 and AMD's AM5 CPU socket, this heatsink supports all of the latest CPUs, and older CPU dating back to LGA 1156.
At launch, the Masterliquid 360 Atmos is available in black, but we have been told that a white version of this heatsink is in the works. All of the SickleFlow fans that come with this cooler are ARGB illuminated, PWM controlled, and pre-installed onto the 360 Atmos. The pump/block combo unit on this liquid cooler is also RGB illuminated, and its top can be replaced to give this heatsink a new look and feel.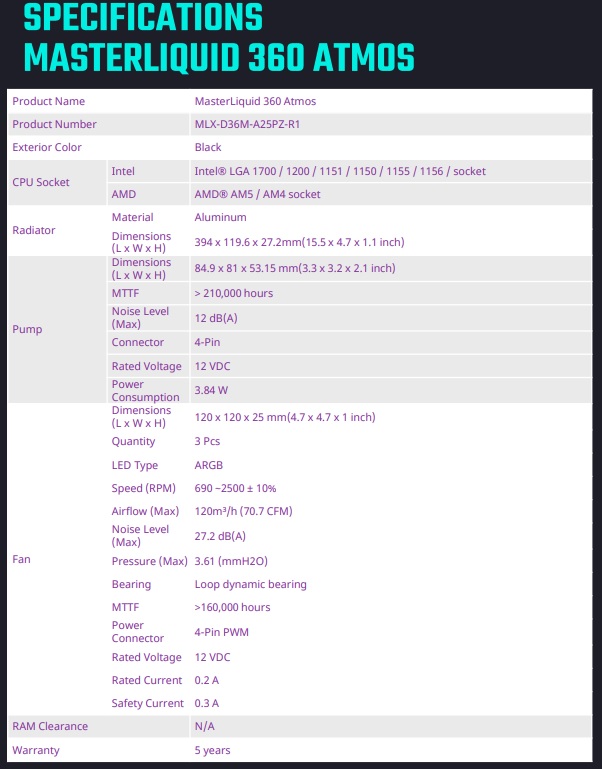 3D Printing Support
Like their new QUBE 500 PC case, Cooler Master's new Atmos series heatink was designed with 3D printing in mind. In collaboration with Prusa, Cooler Master have invited their community of modders to create and share their own Atmos add-ons with each other at Printables.com. Cooler Master has already created some of their own add-ons to get the ball rolling.
Below we can see designs that Cooler Master have created. Below we have a replacement top for the Atmos, a Star Wars Imperial-like (Cooler Wars) design from Cooler Master, and a unique display shelf that can showcase a small model. Personally, I'm excited to see what the community creates for this heatsink.