DeepCool Assassin IV and AK620 Digital CPU Cooler Review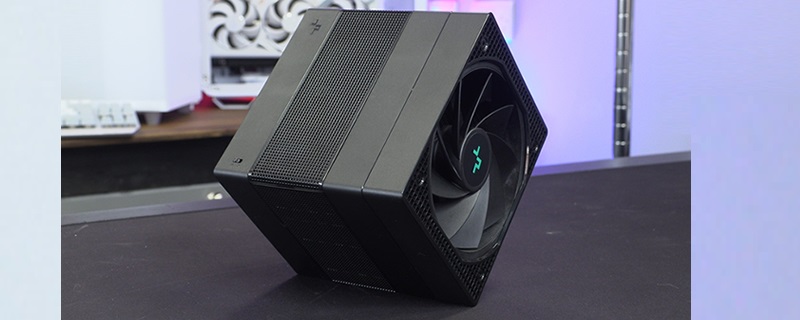 DeepCool contends for the high-end CPU cooling crown with their latest heatsinks
In recent years, DeepCool has moved into the premium segment of the CPU cooler market, both with their latest liquid cooling solutions and their latest air-cooled heatsinks. 
Today, we will be looking at two of DeepCool's newest CPU coolers, their high-end Assassin IV heatsink, and their aesthetically-focused AK620 Digital heatsink, both of which are relatively new to the market, and promise to deliver strong levels of cooling performance to their users. 
Today's CPUs are hotter than ever, and old favourites like Noctua's NH-D15 are showing their age. I know that a lot of our readers will feel old when we remind them that the NH-D15 launched in 2014, and in the near decade since it has become clear that Noctua's competitors can now produce better heatsinks. This is where DeepCool steps in with their Assassin IV, their new high-end contender. 

DeepCool's AK620 Digital is a new edition of their popular AK620 heatsink, a new model that adds RGB illumination and an LCD screen into the mix. These add-ons are commonplace on premium AIO CPU liquid cooler, but DeepCool has added them to a air-cooled heatsink that has much lower pricing than these competing AIOs.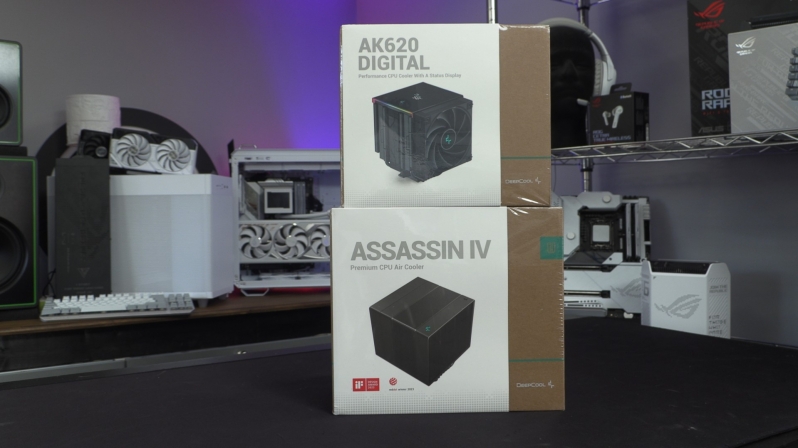 Pricing
At the time of writing, DeepCool's new AK620 Digital heatsink and their Assassin IV heatsink are available in the UK through various retailers, and below we have included today's prices for these heatsinks on Amazon UK, where the AK620 Digital costs £74.99 and the Assassin VI costs £89.99. For reference, we have also included the prices of DeepCool's other AK620 series coolers. All of the links below are affiliate links to Amazon. 
– DeepCool AK620 (Standard) – £53.99
– DeepCool AK620 Zero Dark – £64.99
– DeepCool AK620 White – £55.24
– DeepCool AK620 Digital (with RGB and LCD screen) – £74.99
– DeepCool Assassin IV – £89.99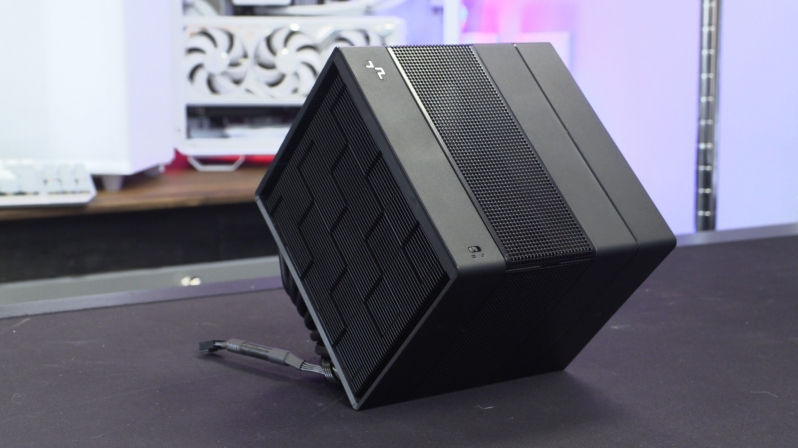 DeepCool Assassin IV Specifications
DeepCool's Assassin IV is not the company's first high-end CPU cooler. As you can tell looking at the name of this heatsink, the Assassin IV is the company's 4th generation CPU cooler design, and out of the box the heatsink supports all of the latest consumer-grade CPU sockets from AMD and Intel.
The Assassin IV is a dual-fan heatsink that is designed with VRAM compatibility in mind, including two pre-installed fans, seven heatpipes, and two black coated fin towers. The heatsink also ships with a bracket that can allow users to install a third fan, though this added fan could limit this heatsink's RAM compatibility. 
Out of the box, this heatsink can be used with all DDR4/DDR5 RAM kits, as even the tallest DRAM kits will not hit this heatsink. This heatsink also ships with a screwdriver and a small tube of thermal paste, and this tube of thermal paste is large enough to for multiple heatsink installations.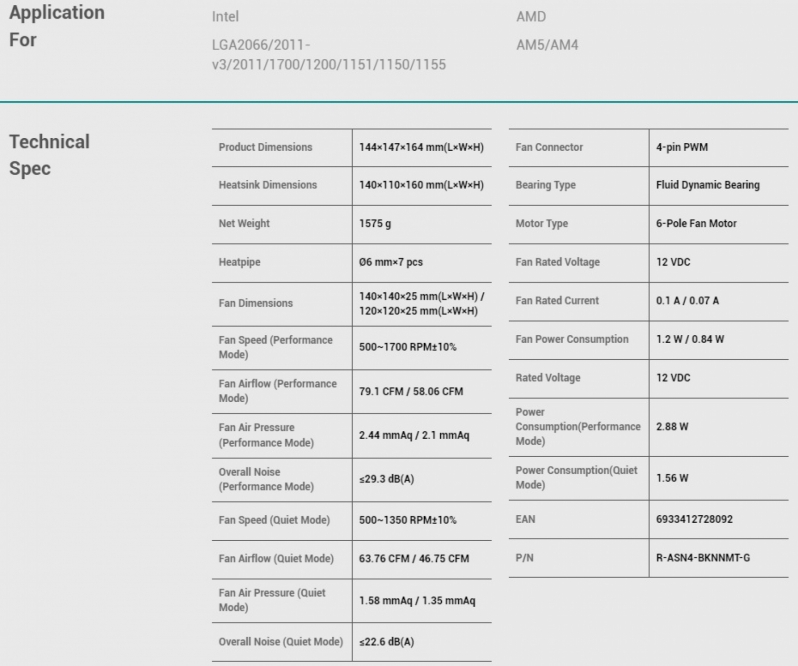 DeepCool AK620 Digital Specifications
What makes the AK620 special is its addition of an LCD screen and RGB lighting strips at the top of the heatsink. Like the Assassin IV, this heatsink supports all modern Intel and AMD consumer CPU sockets, and it also ships with a two-tower heatsink configuration and two pre-installed fans.
When compared to some products, the screen on the AK620 Digital is limited in its use, being able to display CPU thermals (in Celsius of Fahrenheit), CPU load, and some other pieces of information. This screen cannot be used to showcase images or GIFs. This screen also has a high temperature warning that can be displayed when a certain thermal threshold is reached.
The AK620 features six heatpipes, one less than the Assassin IV, a twin-power design, and ships with two fans. This heatsink is physically smaller than the Assassin IV, and this cooler's front fan may overhang DIMM slots, limiting RAM support to lower profile modules.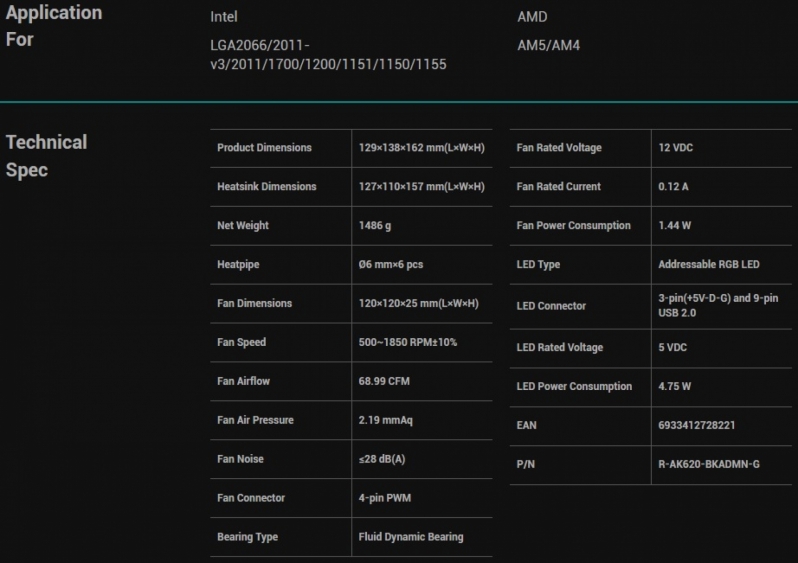 Up close with the DeepCool Assassin IV