DeepCool Assassin IV and AK620 Digital CPU Cooler Review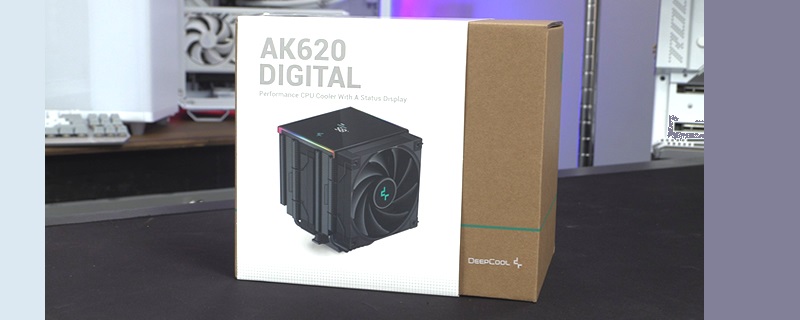 Looking at the AK620 Digital
DeepCool's K620 series has been available for a while now in several forms, with the heatsink's new Digital variant being the series' flagship. Cooling-wise, all AK620 models are identical, with the differences from model to model coming in the form of colour scheme changes, and support for "Digital" features like ARGB lighting and a USB controller screen.Â
The AK620 digital is effectively the AK620 Zero Black with a new top panel that includes RGB lighting and a digital screen that can showcase CPU thermals, CPU load, and other data. Features like this are typically reserved for premium CPU liquid coolers, but DeepCool are offering it on a relatively affordable heatsink. If you were thinking of using DeepCool's AK620 but wanted to make your system look a little more premium, the AK620 Digital is the perfect heatsink for you. Â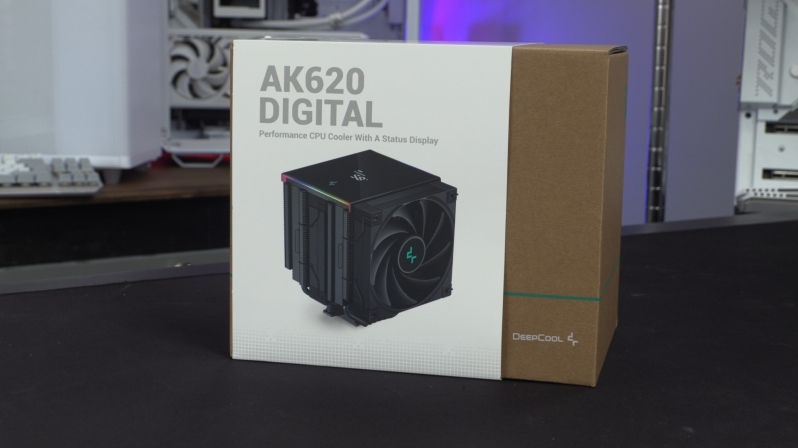 Â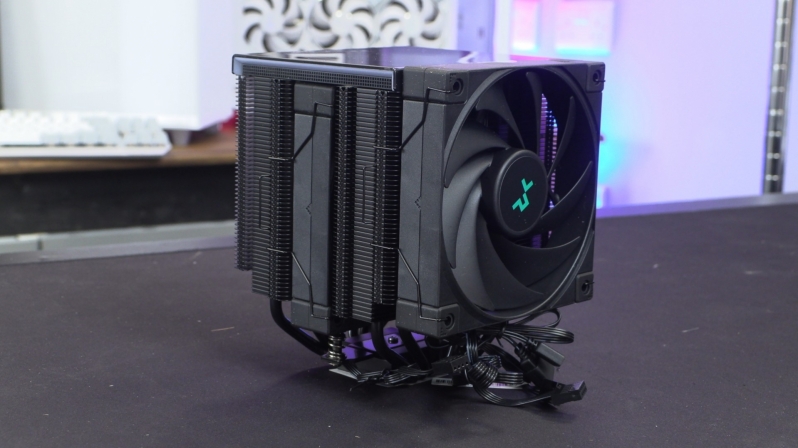 Â
The AK620 Digital is everything that you should expect from a mid-high-end air based CPU heatsink. It has dual fans, it has two heatsink towers, and it has a healthy number of heatpipes.

Coming out of this heatsink is a lot of wires, with two coming from this heatsink's fans, and two coming from this heatsink's top panel, which uses a ARGB LED connector and a USB 2.0 connector for the heatsink's ARGB LED lighting and screen respectively.Â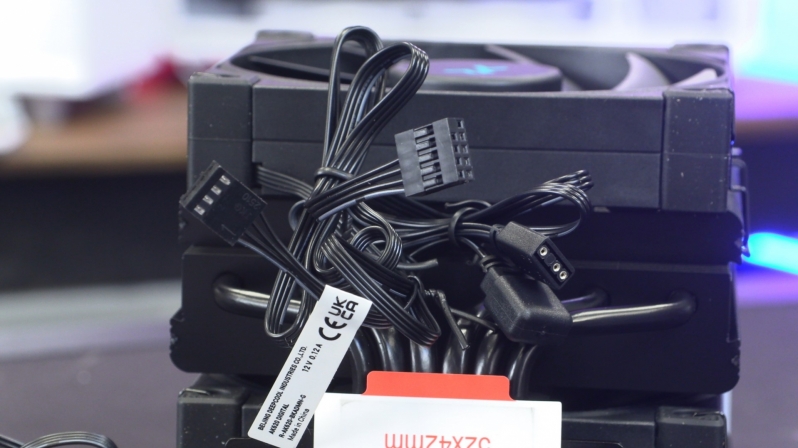 At the top of the AK620 Digital is a panel that contains within it ARGB lighting strips and a user controllable screen that can display CPU thermals, CPU load, and other similar pieces of information. Â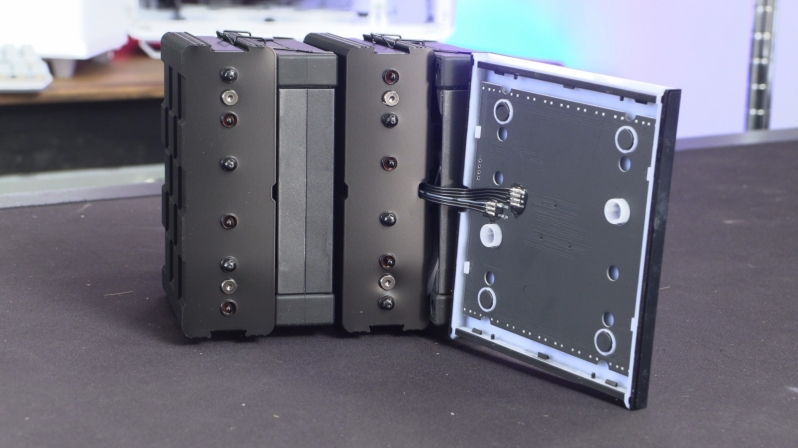 Below you can see the ARGB lighting effects of this heatsink, which can be controlled through compatible motherboards or RGB control add-ons. Â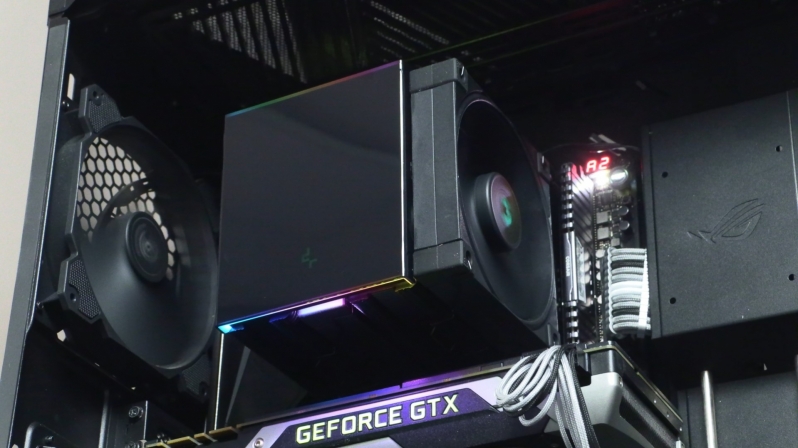 The screen on the DeepCool AK620 is on the dim side, but it is bright enough to see the information that it is showcasing clearly. If you case has a heavily tinted side panel window, it may be hard to see the writing on this screen in some environments, but it should be more than bright enough for most use cases. Â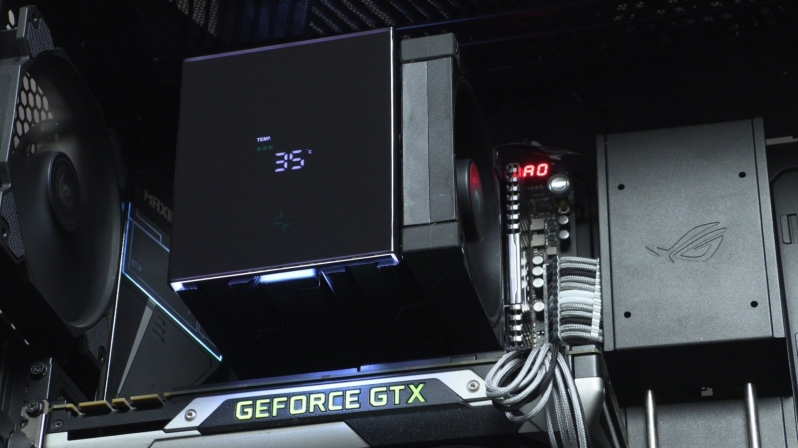 The AK620 Digital doesn't have the same included add-ons as the Assassin IV. While this model does ship with a screwdriver and some thermal paste, it does not ship with a thermal great spreader, or a cleaning wipe to help with heatsink re-installation.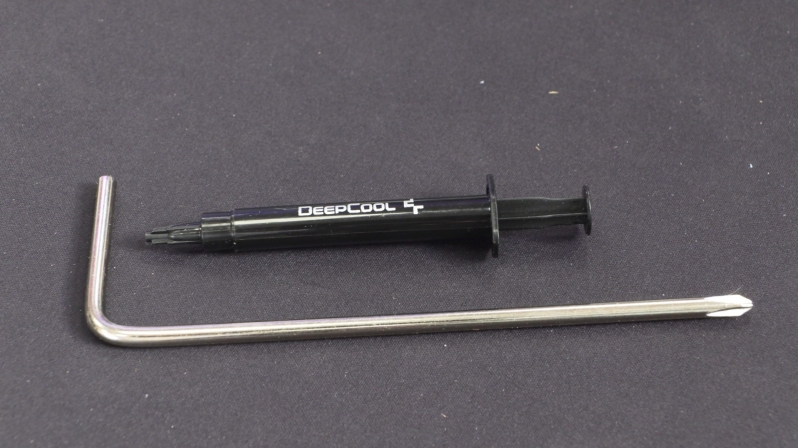 Cooling Performance & Testing – The Assassin Takes Out the Competition