DeepCool Assassin IV and AK620 Digital CPU Cooler Review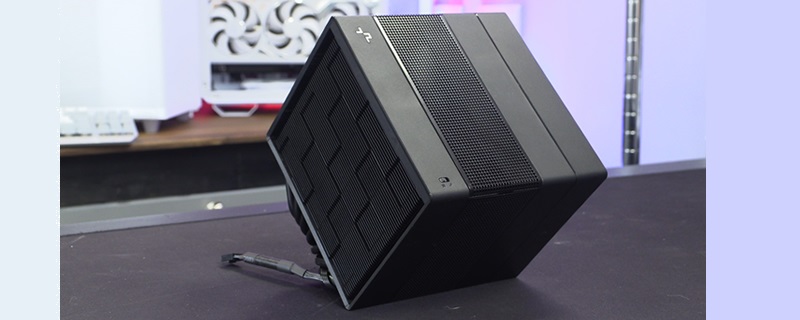 Thermal Testing – How we do these new DeepCool heatsinks perform?
As always, our CPU cooler testing has been conducted on an overclocked i9-9900K that is clocked at 4.8GHz at 1.2V. Using this configuration, we test the thermals of our processor using various CPU cooler under heavy loads under OCCT for 30 minutes. This testing is repeated at various fan RPMs, allowing us to create the chart below.
DeepCool's Assassin IV CPU and AK620 Digital CPU coolers have very different performance profiles, with their Assassin IV cooler targeting higher levels of cooling performance with its larger size while the heft while the AK620 Digital targets a more aesthetically focused audience with its RGB support and LED screen.
At 600 RPM and 1000 RPM fan speeds, both heatsinks perform similarly, but at higher RPMs the Assassin IV takes the lead, delivering much lower CPU thermals and performance levels that can outmatch some CPU liquid cooling solutions when its fans are maxed out. When compared to Noctua's legendary NH-D15, the DeepCool Assassin IV surpasses it by a huge margin, showing us exactly why Noctua are preparing a next-generation NH-D15 style heatsink. When it comes to raw performance, the Assassin IV is a beast.

The DeepCool AK620 Digital delivers less impressive results than the Assassin IV, but it is still able to surpass Noctua's ageing NH-D15. For £74.99, we would recommend most users to spend the extra money and get the Assassin IV, though it is worth remembering that you are getting the AK620 for its screen and RGB support, as you can save a lot of money by buying a baseline AK620 heatsink from DeepCool. Â

Conclusion & Video Review – Sometimes higher pricing does not mean better performance