Phononic Hex 2.0 Peltier CPU Heatsink Review

Packaging and Contents
The Hex 2.0 comes packaged in a high gloss rigid card box, the exterior of which shows minimalist graphics and key features.  One things for usre, Phononic certainly like their Green.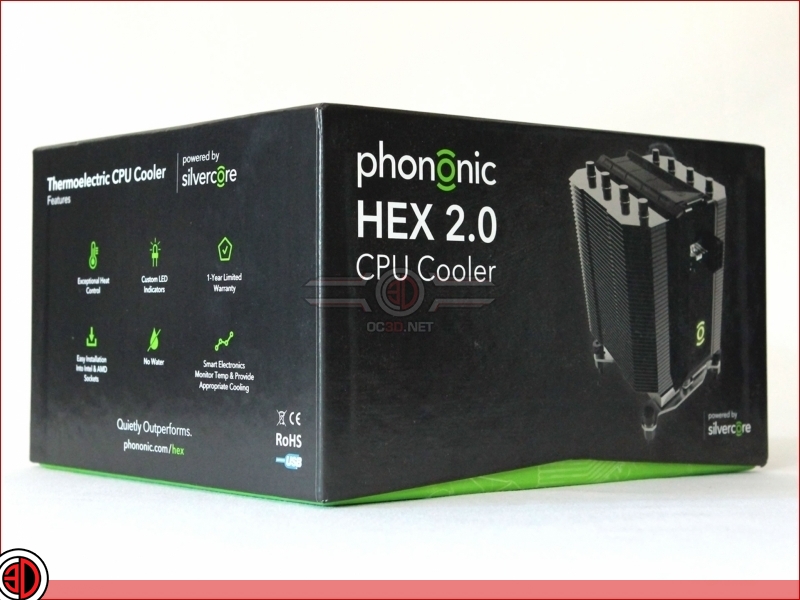 The lid lifts off smoothly to reveal the cooler secured within.  also inside are a box containing accessories and cables along with an instruction booklet.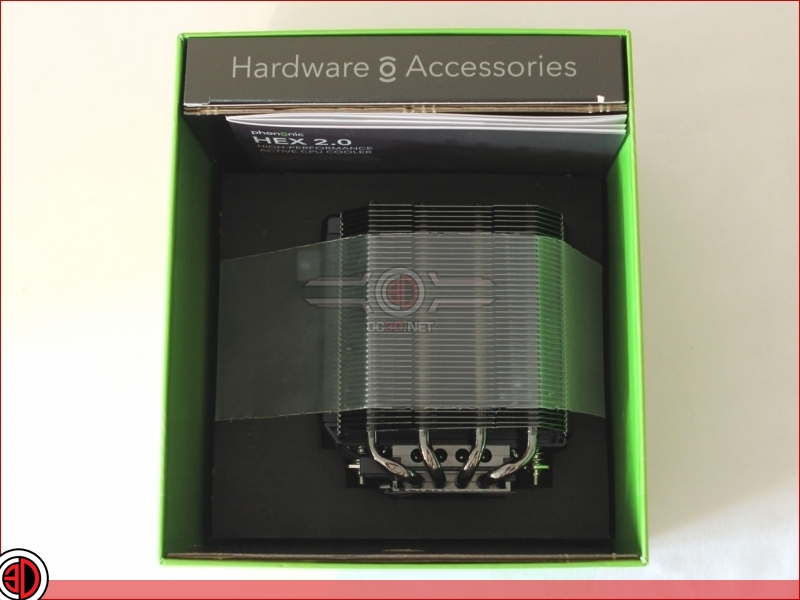 To release the cooler which looks more restrained in a Hannibal Lecter kind of way, than actually supported, you first have to lift it out of the box before cutting the cellophane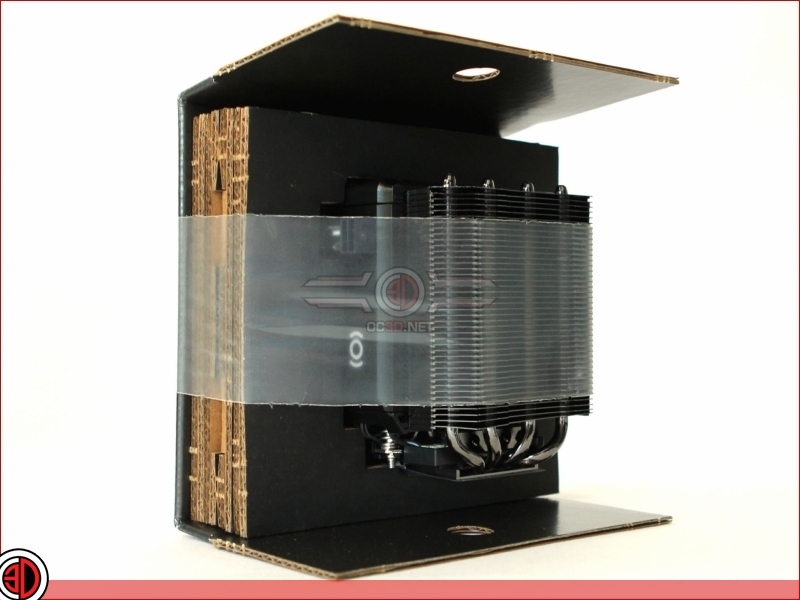 The instruction book is extensive although the diagrams are a tad on the small side.  We also noted that a few pages had been added in loose after printing suggesting that this may be a very early production model.  We'd imagine that once things are underway, the pages will be inserted properly at the printers as opposed to added later.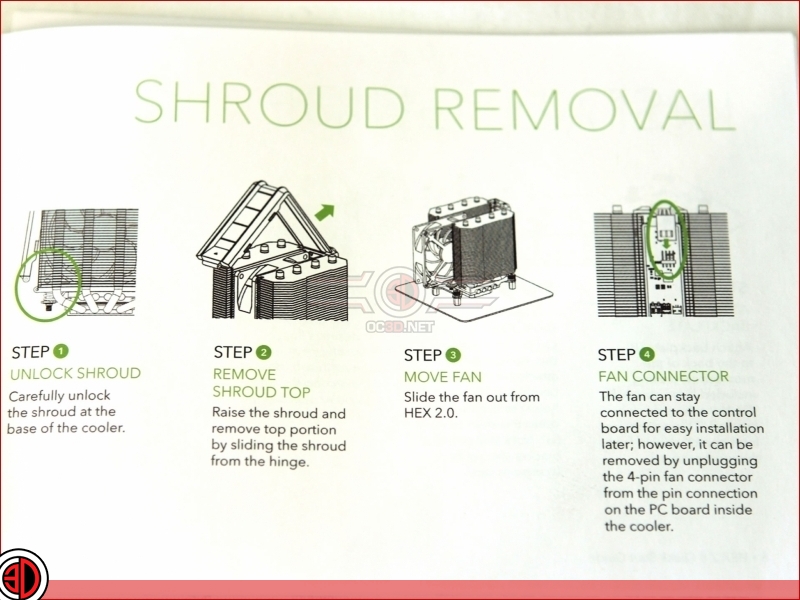 The accessory box contains a universal backplate, mounting hardware for AMD and Intel (including 2011 v3), a Noctua style screw driver, a good sized syringe of TIM, a fan extension cable, and a mini USB cable.