AMD A10-6800K Richland Overclocked Review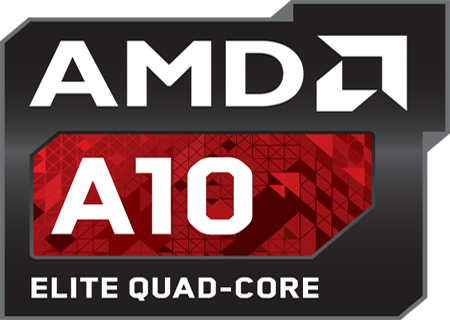 Conclusion
We last talked about AMD's A10-6800K when we were testing completely stock settings and even then we were massively impressed. When compared to its main competition, the Intel i3-3220, it matched the CPU performance in most cases whilst completely destroying it in GPU performance. In essence, there was no real contest with the 6800K stealing the show in everything but power consumption and temperatures. By opening the taps and letting the chip loose we've seen an even greater leap in performance and we're impressed by what kind of improvement we've been able to achieve.Â
Replacing the RAM with a 2133MHz kit from Mushkin whilst also overclocking both the CPU and GPU has shown increases in all our tests. Whereas the 6800K at stock settings was often just ahead of the 5800K, the overclocked A10 was never found trailing behind. GPU oriented tests showed the most improvement with the extra GPU clockspeed and memory bandwidth giving the chip a lot more oomph. The 500MHz boost to the CPU's clock speed also gave a decent improvement in tests, with an 8% increase in Cinebench's CPU test. Nothing to sniff at of course, but the spotlight is completely stolen by the 44% increase in FPS shown in Counter-Strike: Source's results. All of these performance gains ensure a better gaming experience all round.
One of the biggest issues with lower end systems when gaming is the input lag you experience at low framerates. Trying to complete the Bioshock Infinite runs on the Intel i3-3220 last time was nigh on impossible, with massive delays between what's happening in the game and what we could see on the monitor. We can happily say that this was far from true with the overclocked 6800K as it was an absolute pleasure to use. Even comparing the runthrough to the stock 6800K showed a big difference. Quantitative results can only show one part of the picture so you'll have to believe us when we say it was a far greater, more enjoyable gaming experience.Â

The increase in performance does of course come at a price. Even at stock settings we were seeing temperatures in excess of 90ºC with the AMD stock cooler and so it's no real surprise that we employed the air cooling behemoth that is the Noctua NH-D14. With the extra volts pumped through to make the system stable it's impressive that the 'D14 managed to keep temperatures at around the 80°C mark while still keeping the noise down. We're huge sticklers for low noise output from our cooling solutions and Noctua's twin tower cooler fit the bill perfectly. It may not be cheap but this level of cooling would be advisable if you want an overclock similar to ours whilst also having a quiet rig you can live with.
To us the 6800K is supposed to be overclocked. If you're not going to play around with some of the settings why buy the unlocked version at all when there's the A10-6700 on the market? For just over the £100 mark it's clear to us that this is one of the best budget options around for those wanting to wet their feet with some overclocking. Not only does the chip offer great performance benefits when you do play around with it but it's also dead easy to do. Before any of you head of to the forum to ask for our BIOS settings stop, sit down and learn the OC3D way. CPUs, APUs and GPUs can all be very different so we have made several guides on how to learn how to get the most from your own system. In the long run you will learn a lot more but most importantly when things go wrong (and they will) you will know how to work out what the problem is. The next step up in terms of an overclock-ready CPU would be Intel's i5-4670K, retailing at £171.59 at Aria, plus the more expensive Z87 motherboards. This, plus the fact you'd need to buy a dedicated graphics card to be able to have an enjoyable gaming experience, means that the overclocked 6800K system is in an extremely good place in the market.Â
All in all it's hard to say anything wrong about the 6800K. For the money you get a true quad core processor with great CPU performance and outstanding GPU performance. If you're not wanting to buy a dedicated GPU this is the best option out there – there is nothing else which gives the same level of gaming performance on a single chip. You get the opportunity to overclock your system to gain further performance, and with Richland's memory controller tweaks you can employ 2133MHz RAM to synergise with the iGPU.
We were blown away with the 6800K's ability to game at playable framerates at stock settings but overclocking really has given the whole system a new lease of life. There are those of you who will only enjoy your games at the highest settings at full resolutions with 60+ FPS, and we totally understand where you guys are coming from. For you lot this really wouldn't be a viable option for your main gaming system, but then you would be insane to think it would for this much money. However, for those of you on a tight budget who want a great gaming experience whilst trying your hand at some overclocking we really cant recommend this enough. Without a dedicated graphics card this really is THE best option available to you, and would even be in our line up for our own chosen budget gaming system. There's no other way this could have turned out and so we're delighted to give the overclocked 6800K our OC3D Gold Award.Â
    Â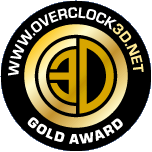 Thankyou to AMD for supplying us with the A10-6800K APU on test today. Discuss your thoughts in the OC3D Forums.