AMD A10-6800K Richland Overclocked Review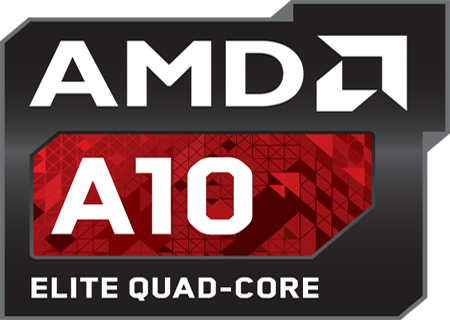 Test Setup
AMD A10-6800K

Gigabyte F2A85XM-D3H

8GB Mushkin Blackline 2133MHz
Noctua NH-D14
Mushkin Joule 1000W
Windows 7 x64
Two physical things have changed since we last tested the system: the cooler and the memory. The AMD stock cooler barely managed to keep things under control at stock and so we replaced it with the air cooling titan that is the Noctua NH-D14. Both fans were ran at a constant 12v by connecting them to the power supply. For the memory we used a 2133MHz kit from Mushkin.
Overclocking
From 4.1 to 4.6GHz we see a 12% improvement in CPU core speed. We did push for higher clocks but it simply wasn't stable. Nonetheless a 500MHz boost is nothing to be sniffed at and we should see definite improvements with CPU bound tests.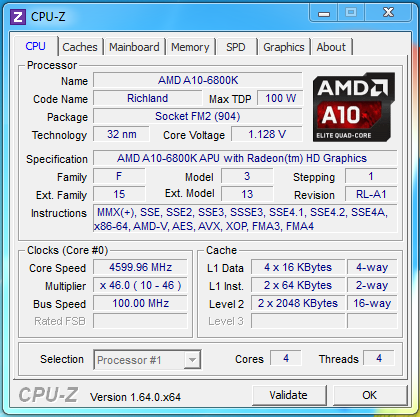 Â
Â
We can see that CPU-Z is reporting the frequency as 1066.6 MHz. Double that for DDR RAM and we get to 2133.2MHz, or dead on the rated specs of our memory.Â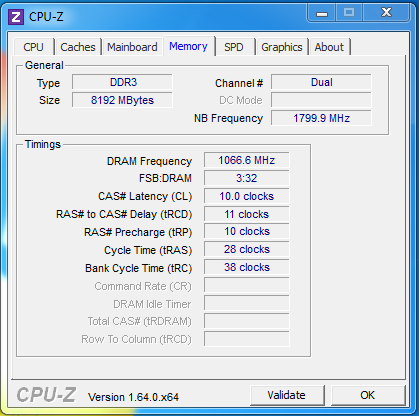 Â
Â
With the stock 8670D running at a paltry 844MHz we see a 206MHz increase in clock speed when overclocked. This, when paired with our speedy new RAM, should make a big difference with our gaming benchmarks.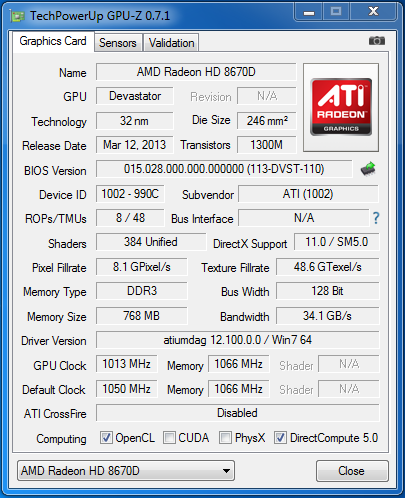 Â