ASUS Maximus IV Extreme B3 Revision Review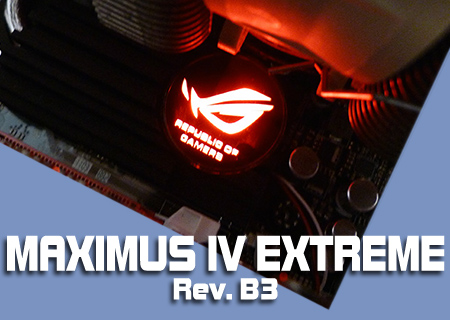 Conclusion
When we first reviewed the Maximus IV Extreme it was good, but not great. The performance in particular was very ho-hum when compared to its ROG stable-mates.
The B3 revision has fixed the only real issue with the P67 chipset, that of the data corruption. But the extra time involved has allowed ASUS to come keep tinkering away at their BIOS to bring the Maximus up to par with the lofty Republic of Gamer branding.
Clearly there can be no doubt that this rocks very hard indeed now. 5 GHz from a i5-2500K is very good, especially at 1.48v. We always make sure our overclocks for testing are ones you could live with all the time, but if you're somebody who lives for the CPUz and blast the consequences there certainly is plenty of voltage headroom to go beyond should you choose.

As it was we couldn't quite get PC Mark Vantage to complete consistently but a tiny reduction down to 4.8 GHz gave us a .08v reduction and the heat and lifespan benefits thereof. Most importantly it didn't really affect the performance as the Maximus IV was right up there throughout all of our testing. Considering it's primarily going against a hyper-threaded Core i7-2600K that's nothing to be sniffed at. Often we've found that you can reach a plateau with an overclock after which the speed stays high but the results fall off a cliff. Akin to a BHP graph. The revs continue to rise but the power drops off.
Not so with the Maximus IV Extreme B3. A lot of performance to go with its lengthy title.
It's very much a sigh of relief around the OC3D offices as a motherboard that comes in the ROG red and black automatically brings with it certain expectations. These are finally fulfilled. Despite the near £300 price-tag the Maximus IV Extreme has every bell and whistle you could desire, and in B3 spec has the performance to match those gorgeous looks.
A worthy winner of the OC3D Gold Award.
  Â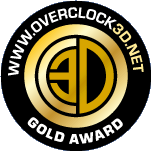 Thanks to ASUS for supplying the Maximus IV Extreme for review. Discuss in our forums.