ASUS Sabertooth P67A B3 Review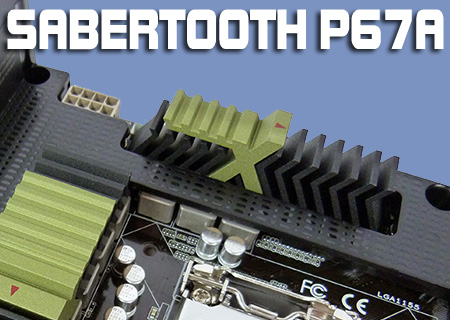 Up Close Part 2
Looking closer at the Sabertooth you can see both how much better things look when covered, although without losing any functionality, but also how airflow is now more important because you haven't got the natural case throughflow to keep everything frosty.
If you use a tower cooler rather than a face-down one then ASUS recommend additional cooling to push air beneath the Thermal Armor or to fit a 40mm fan for the purpose which fits beneath the cover just below the CPU socket.

There is no doubt that the heatsinks are a work of art. They're so gorgeous and it's great to see ASUS have continued to use brown power connectors that match so well. Although the fan headers and COM port are still white as we pointed out in the X58 review. Perhaps the costings are too great. It's just a tiny issue as the Thermal Armor covers most sins and once you've stuck a fan in they match the fan connector just fine.
Everything is laid out in an easy-to-get-to fashion. So often we've found the 8pin CPU connector tucked away in a place you need fingers like pipe-cleaners to reach. A lot of thought has clearly gone into this.
Connectivity is covered by 4 SATA II ports and 4 SATA 3 ones. Alongside that is a USB3.0 header.
Round the back we have all the connections we'd expect with a dual-purpose PS2 port, plentiful USB headers, firewire, e-SATA and the rest.
One small thing is the placement of the sticker over the RAM slots. We've always disliked companies continuing to sell you a product after you've brought it, and this sticker here can be put in that category. Ordinarily this would be a minor issue, but it's vital if manufacturers do want to put sticky things in places you need that the sticker is of the very finest quality, otherwise you have the problem we had. Gently pulling it off it decided to leave bits of it behind. A real pain to clean up. If we've brought the item we know how great it is. Even if we're perusing it the box is clear enough about what the various bits are. Stop placing stickers on our stuff!Â